Social Media Marketing
We give your organization the chance to show a side of itself that others may not know. Providing deeper relationships with customers and increased loyalty.
We analyze your brand, target demographics and competition
Choose social channels and communities that best align with your target audience
Develop a content mix designed to create a massive digital presence while driving customers to your website
Implement strategies using our market-leading social media management tools
Provide you with monthly analytics
Marketing strategy review and improvement
Grow Your Brand
One of the great advantages of a social media presence is the increased brand awareness it can bring. It gives your organization the chance to show a side of itself that others may not know about. This results in deeper relationships and increased loyalty.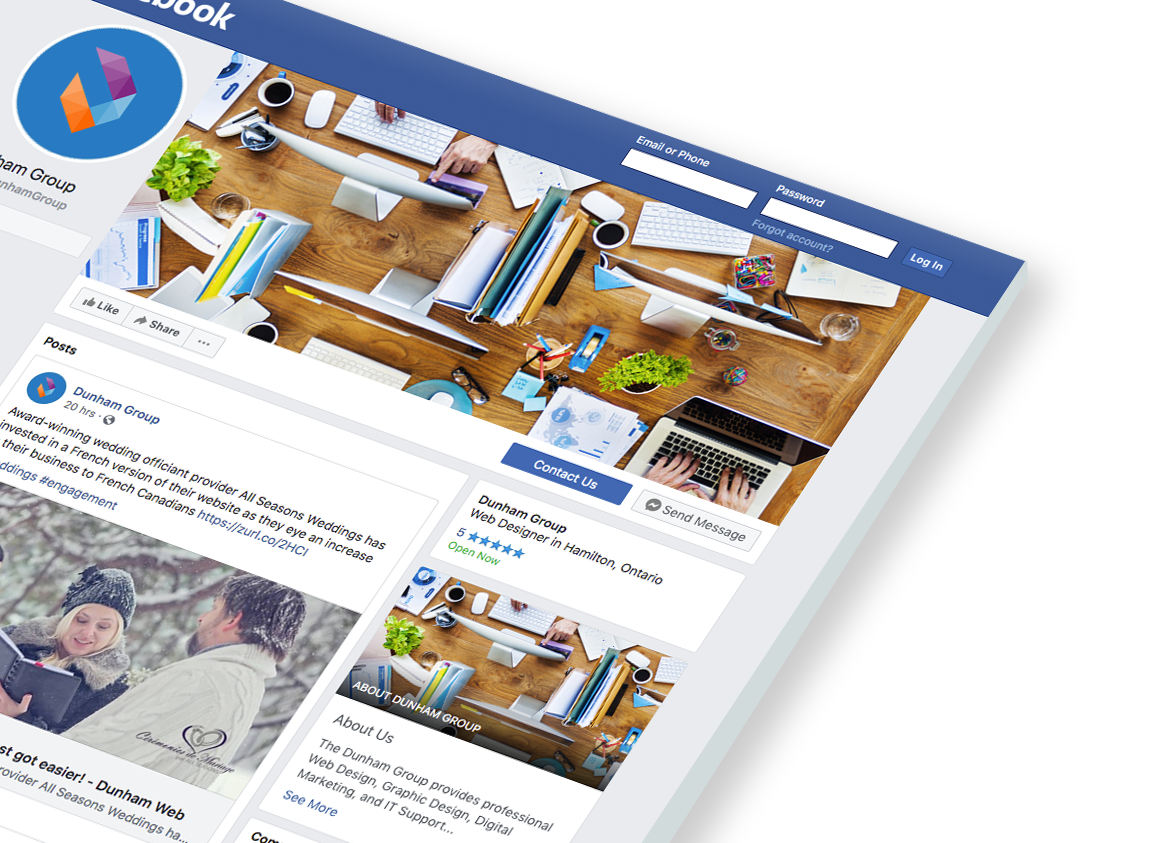 Social Media Strategy
Each successful social media strategy starts with clearly defined goals that align with your business objectives. Each of these goals should be S.M.A.R.T (Specific, Measurable, Attainable, Relevant, Time-bound).
To learn more about social media strategy development check out our article on Making Social Media Easy.
Advertising on Social Media
From sponsored ads to influencer marketing, there are many ways in which we can boost your brand's growth. Throwing money at the wrong method can cost you a lot of time and waste a lot of money, while choosing the right channels to sponsor your events or advertise your products can capture the attention of thousands and help you generate more leads and traffic to your website.
We analyze each campaign objective and define the best audience to achieve optimal results. Then we select the social media channels and advertisement opportunities that will be most valuable in obtaining your objectives. After each campaign we provide analytic reports to demonstrate the success and help optimize future campaigns based on various KPIs.
Account Management
Our experience in social media has helped us find the perfect mix of tools that help you save money while growing your social media channels and increasing targeted traffic to your website.
With our management platform we are able to have control over each of your campaigns, engage in social listening which helps to better connect with your audience and build brand trust, learn more about your audience's demographics, and measure the progress through insightful analytics that can help us optimize your strategy and provide you with comprehensive reports on a monthly basis, helping you assess the success of each of your campaigns.
To learn more about social listening and social media account management check out our article on Making Social Media Easy.
Social Media Content Creation
The vast amount of social media users create an amazing advertising opportunity, however with it also attract a lot of competition. In this competitive marketplace, creativity is key to setting you apart, and in the world of social media – visual content marketing is king.
Photos, videos and infographics are proven to grab user's attention much faster and more effectively when they are accompanied by text:
Our talented in-house graphic designers and digital marketing specialists have years of experience in creating high-quality professional content that captures audience attention and makes you stand out from your competition. Each of our designs are created to fit the specific measurement guidelines for each of your social networks, optimizing its visual appeal across all devices.
Ready to reach more customers online? Tell us about your project and let's get started.
Request a Quote