Making Social Media Easy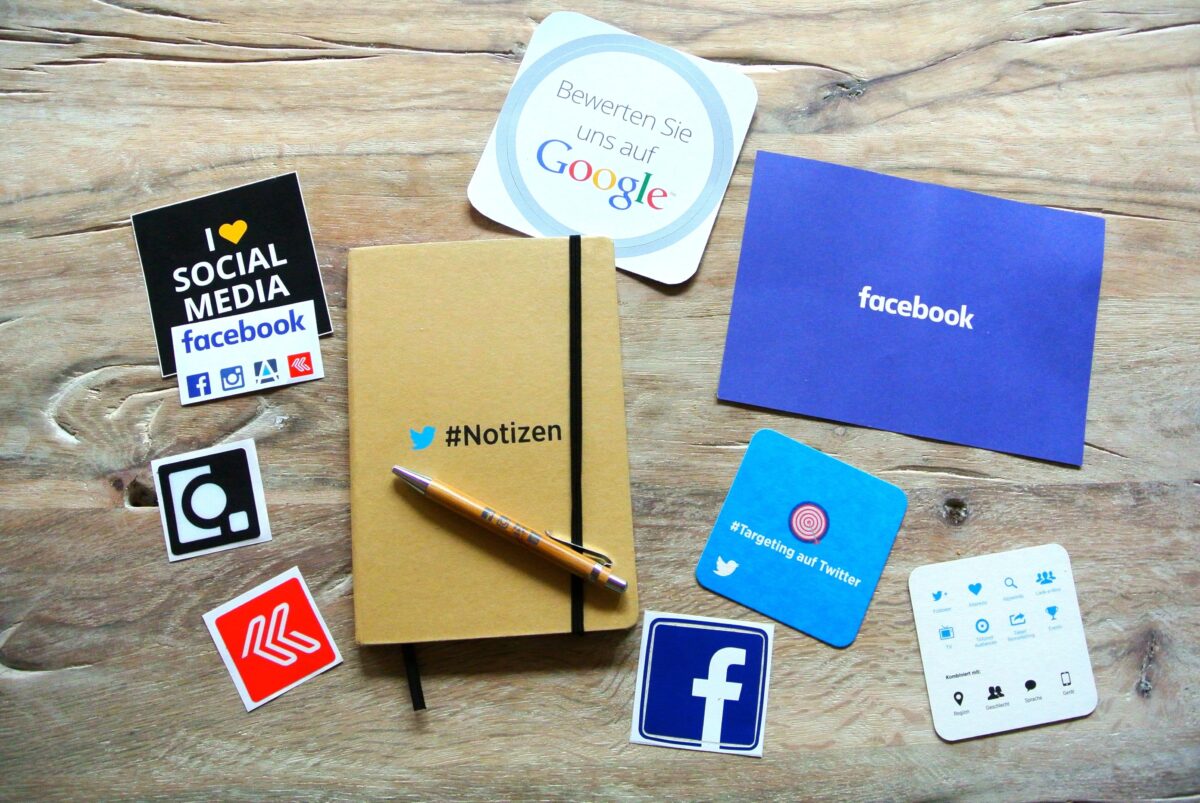 For virtually any business today, large or small, social media is an important and rapidly growing marketing channels for generating leads and establishing your brand's identity.
While using social media for your business can be highly rewarding and beneficial, it can also be time-draining and extremely exhausting when you are just starting out and have no idea how to gain traction in your industry. We are aware of this struggle, so we wanted to share a few tips that can help make your life a little easier.
Every success story in social media begins with a sound strategy. Creating a strategy can be broken down into the following steps:
Establishing S.M.A.R.T. goals that align to your business objectives. Each of the goals should be:

Specific – specific goals help create metrics, helping you answer the "Why"
Measurable – metrics that help define success
Attainable – your goals should require a bit of a stretch, but remain within reach
Relevant – each goal has to tie to your business objectives
Time-bound – deadlines are key to keeping everyone accountable and to keeping things on track

Knowing exactly who your target audience is and what drives them. This will help you answer the "Who" and the "What" questions, which are crucial for picking the "Where" and the "When". Creating personas can help you think more clearly about your audience and allow you to think of them as real people with real wants and needs.
Monitoring your competition, getting inspiration wherever is possible. There are various tools that help facilitate this process.
Now that you know your, goals, audience and competition you can begin choosing which social networks best fit your goals and audience. Each social network is different; Instagram is better for E-commerce and is comprised mostly of a younger audience – 90% of Instagram users are younger than 35 years old. LinkedIn on the other hand is considered by many industries to be the best for lead generation, especially when it comes to B2B businesses.
Now that you know the "Where" and have a basic idea of the "What", it's time to begin planning your content and your social media marketing!
HINT: SMART goals are also essential when doing search advertising, such as Google Ads.
Planning Content
Planning your content is crucial to successful social media marketing. To be most effective, you should create a posting schedule that plans each week out based on a defined and consistent content mix. There are a couple rules that can help with planning a content mix that works well for your business:
80/20 rule – Having its roots in the Pareto principle, this rule states that:

80% of posts should be to inform, educate, or entertain your audience
20% can directly promote your brand or business

Rule of thirds

1/3 of your content promotes your business, converts readers, and generates profits
1/3 of content shares ideas and stories from thought leaders and businesses in your industry
1/3 of your content is dedicated to personal interactions with your audience
To improve efficiency, you should also ensure that you are posting at the best time possible. Each social network and industry have their own "sweet spots" – times when the audience tends to engage the most with the content. You can Google these times or use a social media planning tool that can help with these efforts, however you should support these efforts with repetitive audits of your audience and engagement rates, as this would help you determine the best times to post for your target audience, rather than using general times appropriate for your industry.
Most social media networks use time decay as one of their ranking factors, which means that newer posts generally appear higher than older posts, if they have the same ranking based on other various factors. Time decay varies on different networks and is the most prominent on Twitter and Instagram. How does this influence your strategy? Twitter and Instagram for example, require posts on a daily basis (with many recommending a few posts a day), while on LinkedIn – you can get away with only 1 or 2 per week before you see your engagement drop.
In addition to the aforementioned factors and rules, various social networks have dedicated days and hashtags that can assist with those particular days. For example, if your run an e-commerce selling pet clothes you might choose to post on a Saturday using #Caturday on Twitter or #dogsofinstagram on Instagram, while if your business is a travel company or restaurant you might be better of posting on Tuesday using the famous #TravelTuesday or #TastyTuesday hashtags.
Social Listening
This is one of the most important parts of social media marketing. Over the years social media has become a major source of communication, and for many, it has become even more important than phone or email. According to a Q3 2017 U.S. Small Business Social Media Marketing Research Survey, methods used to communicate with customers in small and medium-sized businesses were as follows:
Facebook – used 98%
Instagram – used 82%
Email – used 65%
Twitter – used 48%
Facebook Group/Community – 48%
Text messages – 41%
Phone – 40%
Facebook Messenger – 39%
How does this reflect on you? This means that while email and phone are still widely used, you should shift your efforts to ensuring that you are monitoring your direct messages on social media, as they are often just as likely to be the source of a potential client, or sometimes even more likely if your target audience happens to fall in a younger demographic.
Another important part of social listening is listening and replying to comments, reviews and recommendations. Replying to negative comments or reviews can help reduce the damage that can be done when unsatisfied clients pool together to speak their mind about how unhappy they are. Stopping this is as soon as it happens by replying with compassion and/or solutions can help with satisfying unsatisfied clients, and helping future clients see that you care and take the ultimate efforts to ensuring customer satisfaction.
Replying to positive comments, can both, help your brand image and help with your engagement rates, since it helps counteract the time decay factor mentioned above. By replying to these comments, it helps slightly boost the commented post a bit higher in the timeline, often allowing more potential clients to see it and engage with it a bit more before it disappears from the newsfeed altogether as the time goes on.
Common Goals
Although each goal you track should be specific to your brand and company's objectives, there are a few common goals that seems to appear in the strategy of almost every successful business:
Building brand awareness and reputation
Engaging with the community
Increasing sales/downloads/conversations
Gaining market insights based on customer feedback
Deliver customer service/support
See a goal that you feel works for your objectives? Great! Don't forget to make it measurable and specific, and to use the right social network for your efforts. For example, if your goal is to gain customer feedback, you could use Twitter polls or Facebook polls/recommendations to help you determine how you can better serve your audience and give insights on their needs and wants. On the other hand, if you are a B2B business and want to increase conversions, LinkedIn may be your social network of choice.
Want to gain even more success with your social media marketing? Just contact us today to see what we can do to grow your company or brand on social media!
Ready to get started?
These are the steps we follow with our clients. Try them for yourself!
Streamline your social media marketing by creating a full-proof strategy based on your company's objectives and brand image.
Fill the missing gaps your content mix, allowing you to minimize the need for your company to participate in content creation, saving you valuable time.
Use latest technologies and tools to help you coordinate your social media posts to increase engagement rates and improve efficiency.
Engage in social listening and monitoring to help with customer engagement, support and overall client satisfaction.
Create consistent social media audits to help fine-tune your strategy based on various metrics and analytics.