IT: The backbone of successful business
IT is the backbone of everything we do. However, the real failure in IT today is the lack of convenient integration. This is a huge source of frustration for many IT dependent folks.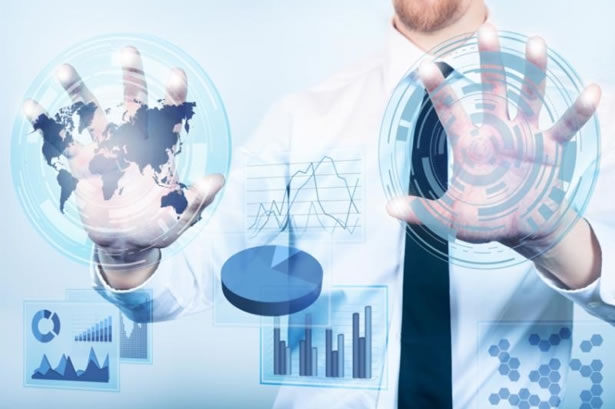 When I went to Notre Dame University to pursue graduate studies in the mid 1980's, I went out and made a huge purchase…a Kaypro CPM computer. It was magnificent at the time. It folded up like a medium size suitcase and had two 5.25″ floppy drives. I managed to get through all of my graduate studies with that system. It was however, not much more than a glorified typewriter with a little bit of storage. More importantly it was the beginning of a whole new world of IT that would serve the intellectual, business, and personal needs of society.
Today IT is the backbone of everything we do. We arrive at work in the morning and we turn on our computers (or at least we seat ourselves in front of a screen or two or three!) We go home at night fire up our tablet, or laptop or smart TV. Throughout the day, when we are not in front of our principal systems, we use the smart phone to bridge. If you are young enough….you may only use a smart phone for all of your information or communications.
The real failure in IT is convenient integration. My brother called the other day because he was changing to an IPhone from an older model Blackberry and his carrier said his contacts (hundreds) were not transferrable. Well our IT folks sorted that out for him quickly.
Often times, I have to do work at home for our clients on an emergency basis. It's not always easy to connect all the dots and do what I do in the office at home. I rely on our IT department to help me with that integration.
TDG began its journey as a company in graphics and web design and development. We quickly realized that our clients needed more integration in their entire IT spectrum if our web work was to be ultimately successful. So we built the IT department at TDG to assist people with the evolution of technology and with a seamless integration into their work and life styles.
Hardware, software, networks, the cloud…and more….TDG IT is the place where you can get help. The better your systems and the better they are integrated into your style of business and life, the more productive and successful you will be in the world of work.
Jeremy heads up this part of our company. You might think you can "save money" by a home spun system purchased from a local big box. We can assure you that there is no saving of money whatsoever. If you want to produce in your business, let us help you do so. Technology matched to your needs, integrated with your style of business and life….will make all the difference in the world.
Call Jeremy at 905.312.8444 x106. Or email him by clicking here.