A frightening computer story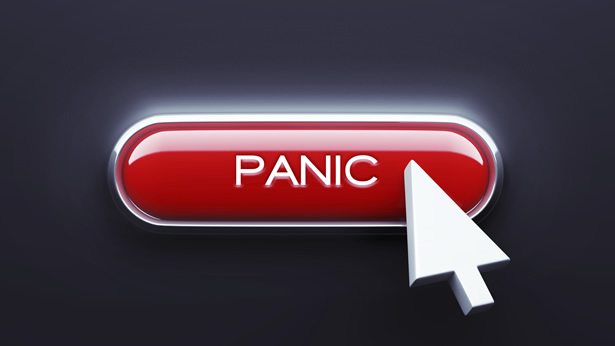 You may already know that October is Cyber Security Awareness Month in Canada and the United States. It's also Halloween. What do these two things have in common? Well, picture this…
You get an email from a friend that recounts a funny joke and then has a link to download more jokes just like it.
You click on the link, and your computer unexpectedly shuts down. You restart. You notice a funny noise, like your computer is working overtime. You decide to give it a rest and go get a coffee. When you come back to your desk, the phone rings; it's a customer who asks if you knew that your computer was sending spam.
Rushing into your email program, you notice it's locked. You try to shut the computer down, but it won't cooperate. In desperation you pull the plug from the wall.
A few hundred dollars later you've got your computer back from the IT company that got rid of the virus. You're scrambling to catch up on the work you missed, looking for paper copies of bills that need to be re-entered into your accounting program, and rebuilding your list of contacts, when you get a call from the United States. They tell you that the twenty iPads you ordered are being delivered today. You tell them you didn't order twenty iPads – or any iPads for that matter.
And thus begins a 6-month nightmare of credit card bills on cards you never applied for, and bill collectors looking for payment on items you never bought.
Frightening, isn't it?
October is Cyber Security Awareness Month, and we'll be posting information on our blog to help inform you and protect your personal and business information.