New website: Spectrum Event Medical Services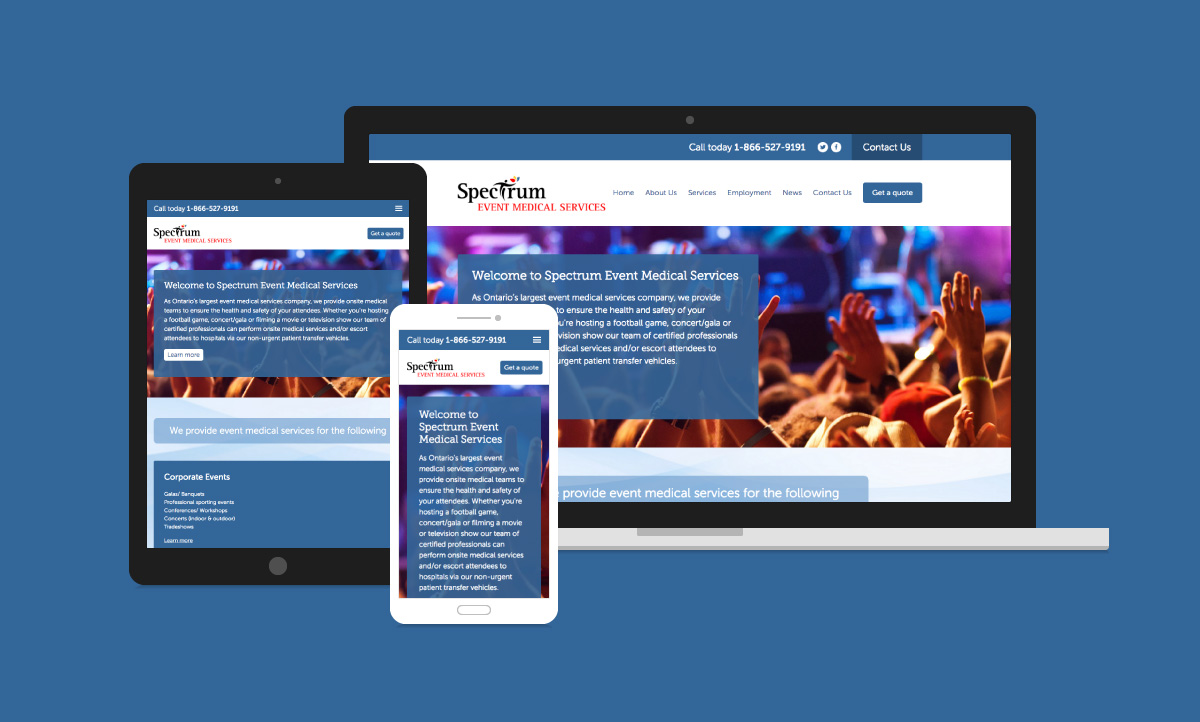 Have you ever wondered what happens when someone needs emergency medical treatment at a concert, trade show or major sporting event?
Around Central Ontario, the trained professionals who are standing at the ready are likely to be Spectrum Event Medical Services staff. We recently launched a new website for them, consistent with the Spectrum brand yet with a unique message.
Congratulations to Spectrum as they expand their brand to new markets!