New website: Gillespie Law Office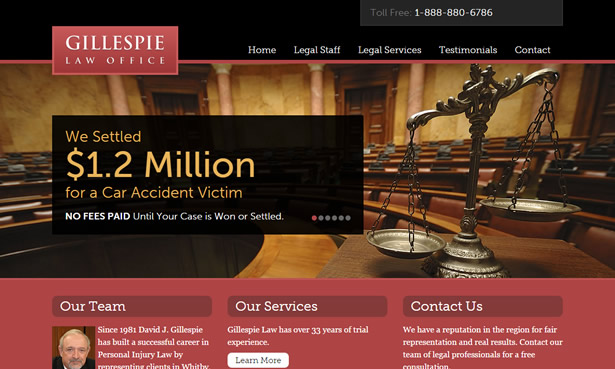 Personal Injury Lawyer David Gillespie has over 33 years of trial experience. His daughter Ashley recently joined the law firm, and together they wanted a fresh and more professional look for their website. The Whitby, Ontario law firm chose The Dunham Group for the web design project.
Congratulations Ashley, David and the entire staff!