New website: AED4Life
We've just launched AED4Life, a new ecommerce website for AED sales, training and service.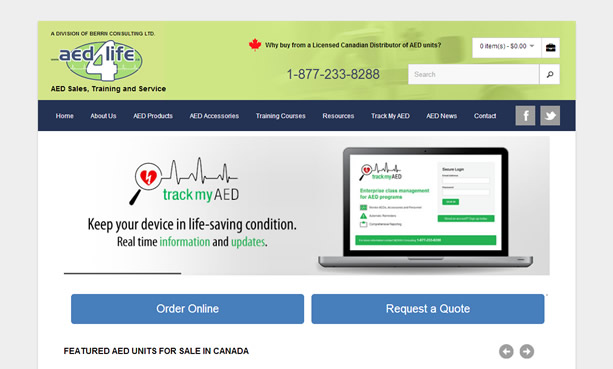 Russel King is the AED King of Canada. His sales of AED units and accessories have grown exponentially over the last 5 years, resulting in the need for additional staff and warehouse space. To help ease the burden for additional staff, we've launched an e-commerce version of his website, so people can purchase AED units and supplies online.