How Can Integrations Help Your Business?
In a business we use many different software programs why not make them talk to each other?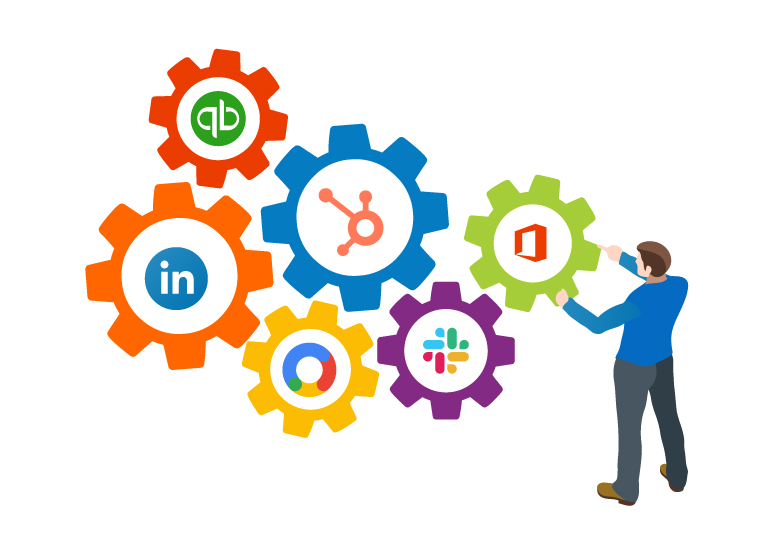 Building customer loyalty is more than just doing good work. It is about the complete process of customer engagement. Customers can be lost at any point of the sales cycle and, potentially, for reasons you do not know or understand. Which is why it is more important than ever to make your systems work. Just like good communications amongst employees results in better understanding of your strengths, good communication between all your software platforms can solidify customer satisfaction. When customers trust your business, they are 93% more likely to recommend you.
But how can you make your systems talk with each other? The answer is integration.
Integration simply means that two independent software or applications communicate with each other. Like when you post a photo to Instagram, it can automatically be posted to Facebook or Twitter without having to switch apps — allowing you to easily and quickly reach your audience without having to complete the same task in 3 different applications.
How can this help your business?
No app does everything, and those that have a lot of features are usually a jack of all trades and master of none. The result is that in order to get all the features you required; you generally end up using multiple different applications for different tasks. Take our integration survey.
Website and CRM
It is essential to have a place to store customer data and 74% of business use a CRM to be able to manage their client relations. But you need your clients to find you. Your website is your online storefront, and once people are in your store, you need to engage with them to help the sales process. To help with that process here are a couple of integrations which can help turn a lead into a customer:
Have form data right in your CRM: when a customer fills out a request form for more information that data can be immediately deposited into your CRM. This way, you know that all the information is in a central location eliminating the needs to scroll through old emails.
Tracking User Journey Through your website: The pages that your lead visitors on your website can provide valuable clues as to what they are looking for. Instead of this information residing in your CMS, you can have that data show in your CRM.
Chat Bubble: more business are choosing to have a live chat on their websites and it might be easier than you think. Some CRM can apply a chat bubble to your site that can be monitored by multiple staff from your mobile so you never miss a message.
Other CRM Integrations
Is it time for you to use a central repository for customer information? A CRM is commonly used as the base for all client information. This can be contact information, products and services used, billing history and any other pertinent data. However, 43% of companies use less than of the features on their CRM and fewer still integrate with other systems. Which leads to low adoption rates among employees and the fact that 49% of CRM project fail.
But when you have all systems running smoothly, you can significantly increase those numbers. To help here are some other CRM integrations to help your business
Integration with Newsletter services like MailChimp. Lists can be created on your CRM with many different parameters which can allow you to target customers more specifically.
Billing and collections: integrating your CRM with your accounting software can keep your business running smoothly
Calendar and Events: track your customer engagement with appointments and events.
Building a world of connected programs in not out of reach and it might be easier than you thought. Dunham Web has helped hundreds of companies streamline their systems which can help boost productivity and reduce human errors.
Take a quick survey to help us understand the market: