Giving your website users the ultimate experience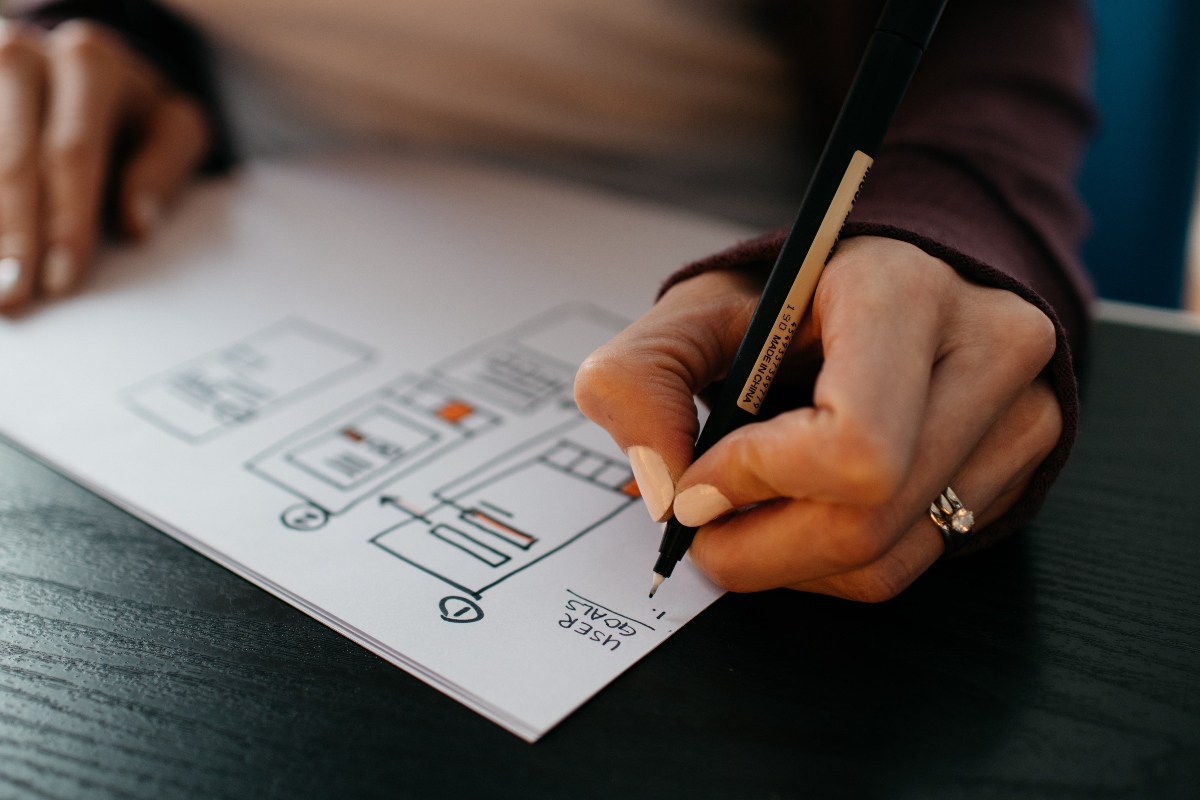 Whatever the nature of your website, traffic and conversion rates will definitely be at the top of your list of concerns. The interesting thing is that one of the most effective ways to drive traffic to your website is also the very same thing that increases your conversion rates. What is it? UX (keep reading to find out what it is).
The reason behind this is that Google tracks and evaluates the user experience to ensure that only the best websites appear at the top of its organic listings (listings that aren't paid for). Of course, you can bypass this and run an effective Google Ads campaign to get ahead of your competition, but this works best in combination with a good SEO (search engine optimization) strategy, which will always involve user experience.
Think for a minute about why you have a website. Are you selling products, gathering members, attracting customers, delivering service. Whatever the reason, the common denominator is this: there is some sort of action you want visitors to take. You also likely want the overall experience to be a pleasant and effective one, so that not only do they come back, but they also become excited to recommend your website to others so that you see your website traffic grow and your conversions increase. At the core of all these aforementioned objectives stands UX.
In this blog, our in-house web design and branding specialist Jennifer Bonner writes about what UX really is and why it is important. After decades of experience in the industry, combined with education from respectable institutions like Sheridan College and McMaster University, she has gained vast knowledge about making sure that your web design is something your customers can't forget, as they talk about your website, products, and services the moment they leave your website, satisfied and informed. With no further adieu, I pass this torch over to Jennifer.
For our readers, what is UX?
UX stands for User Experience. It's my role with Dunham to ensure our work responds pleasantly so our client's users have a high level of satisfaction during interactions with our projects — from beginning to end. I have always been a planner and organizer. Taking something that is messy and chaotic and making it clean and easy is what I love to do, although it can take some creativity and patience.
A takeaway from the design school that sticks with me is the Form Follows Function principle. As it relates to online platforms, the "Form" part of this can have two sides; what you don't see (the architecture of Content Management Systems, the limits, and possibilities of different languages, and the structure of the databases) and what you do see (the layout, design elements, and interactions).The "Function" is the end-goal (purchasing a product, signing up to a blog, making a donation, etc…)
At a basic level, to design a positive UX (User Experience), the entire team needs to be aware of the function or end-goal and the Designer needs to develop the "what you see" part of the "Form" and the Programmers take care of the "what you don't see" part of the Form.
So my role, the UX Designer wraps the 'what you don't see' together and brings it to the user as a simple pleasant experience to meet goals.
What do you do to ensure a rewarding User Experience?
Designing with empathy, I look at solutions from different angles including those with disabilities, trying to give everyone the same great experience. Always putting myself in the role of personalities using the interface gives our clients the best chance to find points in the process to influence them. I am not designing for my client – I am designing for their users, their clients, and customers, sometimes that is hard for a client to come to terms with.
Careful placement of cognitive load is next; meaning how much thinking and how difficult the decisions are, then determining where the cognitive load is best placed to meet goals. For e-commerce, it is especially important. Larger product bases need a system that will break-up tasks into smaller easier to achieve goals. For example, a retailer with thousands of SKUs may need to organize their data and website and marketing to help people process the information and decisions into bite-size pieces to enjoy the experience and reduce the cognitive load. Leaving satisfied with their decisions.
Agile workflow is essential, with input from everyone on the team during project stages. Even with the best intentions, I never assume that I am correct and what is correct a year ago isn't what is correct in todays new situations, so adapting is key.
Always test with the market. Even low budgets can test with their customers on a basic level.
In every interaction with an organization, a person should leave with a satisfying feeling of achievement. If they are fact-finding, researching, price comparing, purchasing, setting up delivery or pick-up, complaining, or simply browsing. Every step should feel like they were successful in what they set out to do.
During COVID lockdowns, many businesses have had to adapt. What shifts have you seen?
All businesses and organizations have responded to the lockdown. Pandemic showed me two categories of organizations, those that adapt, and those that don't. It was very quick to see how one could blame the pandemic and another could accept the situation, push through, and see opportunities.
I have noticed budget shifts that adapt to new needs. More of the corporate budget is going to technology/security, e-commerce, digital payment systems, and digital marketing.
This isn't a new shift, it's been happening slowly for years, it has just accelerated. All businesses and organizations are looking at how to adapt and online tools are fantastic growth opportunities. You invest a little more now, and you have these tools that will adapt and grow going forward for the long term.
How does this shift affect your role?
I have been concentrating on the shift in consumer thinking and how this can relate to our client's goals. Things like:
a focus on essentials
a need for activity (mentally, physically, and socially)
spending more time on social media and streaming
shopping for better value because of new income levels
shopping for a new product because of a lack of supply
our need to help: focus on caring (for people, environment, and local economy)
These shifts can open opportunities for a positive user experience with an organization and its brand. So it is exciting for me to look at different perspectives based on these new societal shifts.
What is an example of how UX is important to an e-commerce site?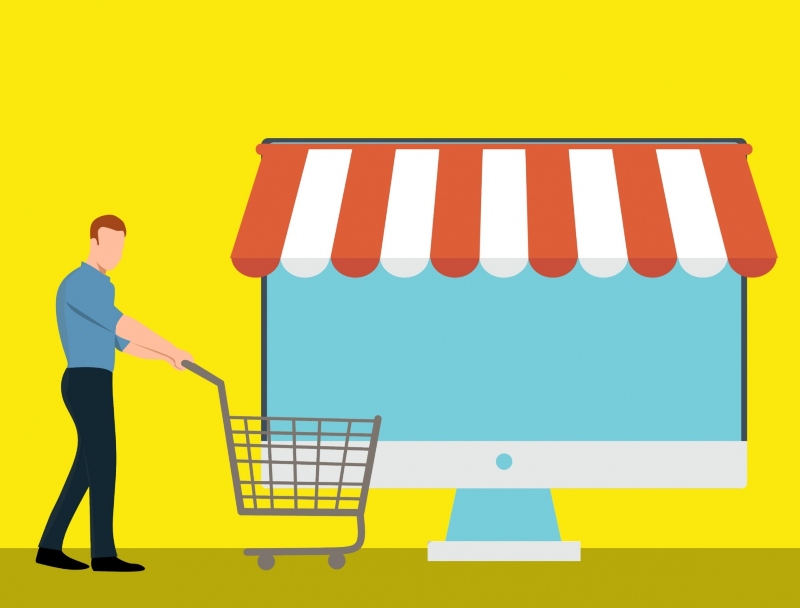 As can be as simple as having the 'Add to cart' buttons in the correct locations, colors, and sizes, to creating campaigns that funnel across applications and integrate well. Any new integrations need to be implemented seamlessly, creating what is become known as an omnichannel (a seamless experience between all apps, digital platforms, tools, and even brick-and-mortar locations.
When I hit three buttons to order a coffee on my phone app, I automatically receive my rewards with their rewards program and I use the gift card that my company gifted me in an email campaign. In short order it is ready on the counter and when I leave, I get a thank you notification with a coupon for next week. Easy. Seamless. Simple. Positive. Fast. Most importantly — Satisfied.
No one should be expected to work to spend their money. The online world is a big one and easy to get from one place to another, so you need people to want to shop with you.
According to Adobe, 38% of online shoppers will leave a website if they find the design to be unattractive. In a highly competitive E-commerce marketplace, you can't ignore this.
A good design is pleasurable, represents your brand, and gets you immersed without challenge. Navigation is often a challenge that needs creative thinking. Depending on the product of the e-commerce site the navigation needs to make the cognitive load small and satisfaction high.
What are your biggest challenges for e-commerce when it comes to UX?
The "it's easy" thinking. There are lots of promises out there, even in the market of making a website. Many people come to us thinking that building a great website for them should be easy. The truth is that making things simple for your customers isn't itself a simple task.
Next time you want to hit the 'that was easy' button with a business, stop, and think about how much effort went into making it simple and enjoyable. When you think about all the effort that would go into a brick and mortar storefront, e-commerce is only a fraction of that investment, but care needs to be taken on the same things, security, marketing, inventory and layout, and design.
Often small businesses don't put enough budget to continue their e-commerce goals after a site goes live. There needs to be an integrated plan and budget for marketing and improvement and growth.
The best reward is when a client has a great experience and positive results with my work, they see their goals achieved and then continuing to improve and grow.
Summary
Usability is a growing concern of website owners, designers, and regulatory bodies alike. In recent years there have been a number of shifts towards improving the usability and accessibility of websites. New standards are being enforced by Google, as they started putting more emphasis on mobile-friendly design, and World Wide Web Consortium (W3C) releasing their Web Content Accessibility Guidelines (WCAG) "with a goal of providing a single shared standard for web content accessibility that meets the needs of individuals, organizations, and governments internationally."
We hope that Jennifer's unique insight and valuable experience will clarify the importance of the user experience and the influential factors behind good design alike. Our goal is that your clients leave your website as satisfied as every website Jennifer touches, and if you need any guidance with that, Jennifer and our team are always ready to help.