WordPress vs Drupal comparison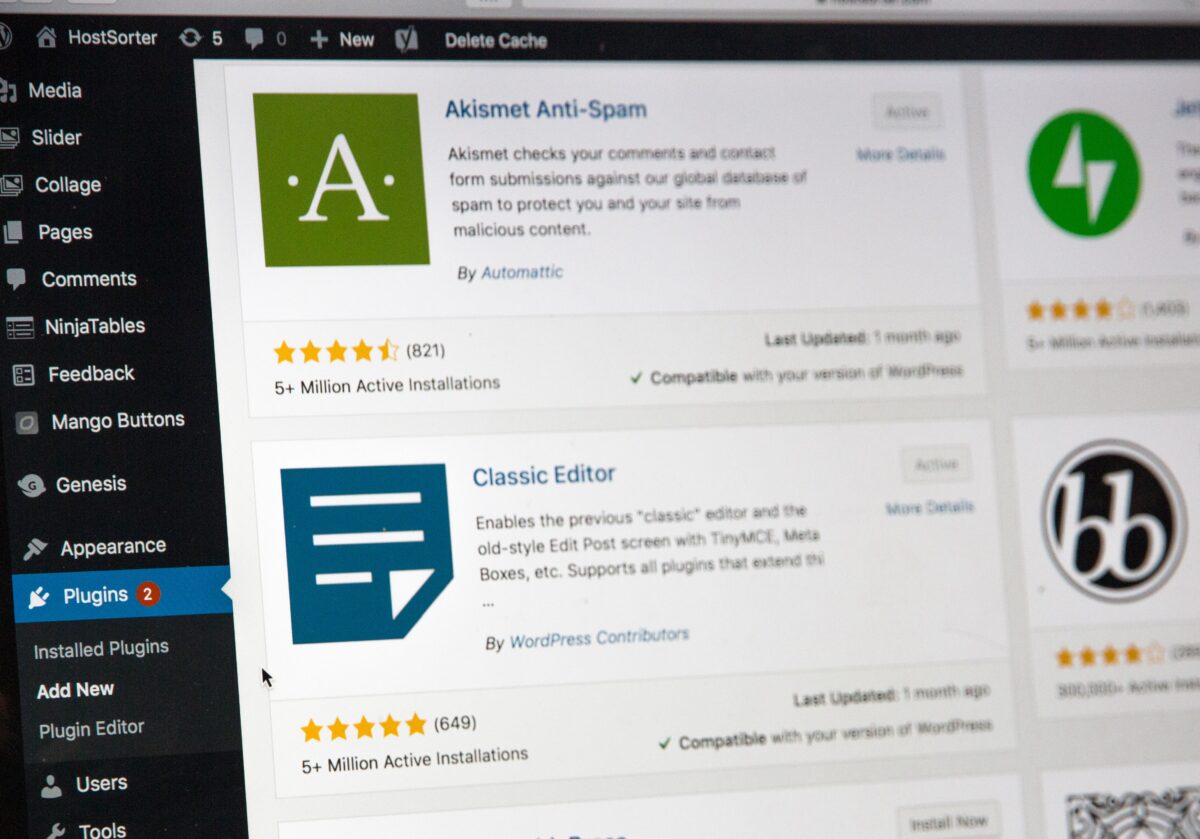 If your business has a website that goes beyond a single page, you can benefit from a robust content management system (CMS). Over the years many have come and gone, however, depending on your budget you may still be stuck with something that may be outdated or no longer serving you in the ultimate capacity. Thanks to our years of experience in web design, web development, and content management systems, we have a unique insight into a number of content management systems and their pros and cons.
There have been many website content management systems that have hit the spotlight over the years. Among the popular ones, three take the lead above all others; WordPress, Drupal, and Joomla. Since we ourselves tend to steer away from Joomla for a number of reasons, in this blog post we will cover the pros and cons of WordPress and Drupal as we compare the two.
The Benefits of Using WordPress
Currently, over 35% of all the websites in the world (a whopping total of 455 million) use WordPress. Some of the most popular websites in the world to use WordPress are:
Whitehouse.gov
Sony Mobile
University of Washington
Mercedes Benz
TechCrunch
The New Yorker
When you look at the size of the WordPress market share, it is clear this is a content management system that is in high demand. Thanks to its popularity, there are a number of options available to extend its functionality, with more plugins available than any other content management system in the world.
One of the major advantages of WordPress is that the cost of building and maintaining a website is extremely low when compared to others, which includes updating the website to keep up with security, adding new features that are available via the swarm of plugins available and other maintenance-related tasks. There are also thousands of themes available at virtually no cost that can be used to get a head-start on launching your first website or updating your old website that hasn't kept up with the fast-paced advances in the internet and technology.
Challenges When Using WordPress
While WordPress is the highest recommended content management system for fast and affordable website deployment, there are a number of disadvantages when using this platform. Because it is so popular, it also tends to be one of the biggest targets for hackers of all sizes and age groups. Since a hacker who learns how to hack a WordPress website may be able to access 35% of the internet using this knowledge, it makes sense that it is an important skill in every hacker's repertoire.
It is important to note that developers have been able to keep up with these attacks, and there a number of services that we use with our clients to secure their website from attacks, including plugins like Sucuri and Wordfence which manage to stop malicious attacks dead in their tracks. After all, if it's good for Mercedes Benz and the Whitehouse then how scary can it be?
The Benefits of Using Drupal
Originally launched in 2000, Drupal powers 2.3% of all websites and has a 4.6% share of the content management system market. Some of the most popular websites that use Drupal are:
University of Colorado
State of Colorado
The Economist
Dallas Cowboys
Nasa.gov
While Drupal used to be one of the most popular content management systems and is still highly used (especially in Colorado it seems), it hasn't quite kept up with its rival WordPress and has only the basic features necessary for content management. There are a number of advantages like individual user roles and robust taxonomy support that is built into the core, however, they have their limitations as well and these can be added to WordPress functionality as well as we have for a large number of our clients.
Challenges When Using Drupal
Updating Drupal websites and managing content is generally harder when compared to WordPress. It takes longer to do so and there are a lot more difficulties associated with it.
Additionally, the range of themes and add-ons available for Drupal websites is greatly eclipsed by the sheer dominance of WordPress and its presence in the world of web development. If you came to us asking what you should use to build your first website or what content management system you should use when upgrading your website, we would recommend WordPress 10/10 times.
Emerging Content Management Systems
While the website content management systems mentioned above are the most popular, there has been a number of emerging platforms reaching for the spotlight. One of the latest trends in web development is using Laravel with a content management system known as Laravel Nova.
Laravel is an extremely powerful framework that can extend your website's capability to new heights and is perfect if you want a scalable business website. The framework takes a little more time to deploy than a WordPress website, and the costs of development and maintenance are higher, however, the level of security and the ability to extend various features within your website greatly supersedes Drupal and even WordPress in some cases.
If you are building an online store there is also a lot of additional content management systems that may be of greater benefit to you. One of the advantages of WordPress that was not mentioned above is that it has a plugin called WooCommerce that can easily extend its functionality to act as an online store. There are also a number of additional ecommerce platforms that may be a better fit for you and your company.
Summary
Making sure that you go with the right website content management system is a very crucial component of creating or updating your business website. The wrong decision during planning can cost you a lot more in the long run, both in wasted management time and cost of maintenance and security. If you are ready to make this transition for your business, we are always here to help!