Shopify Alternatives – The top Ecommerce platforms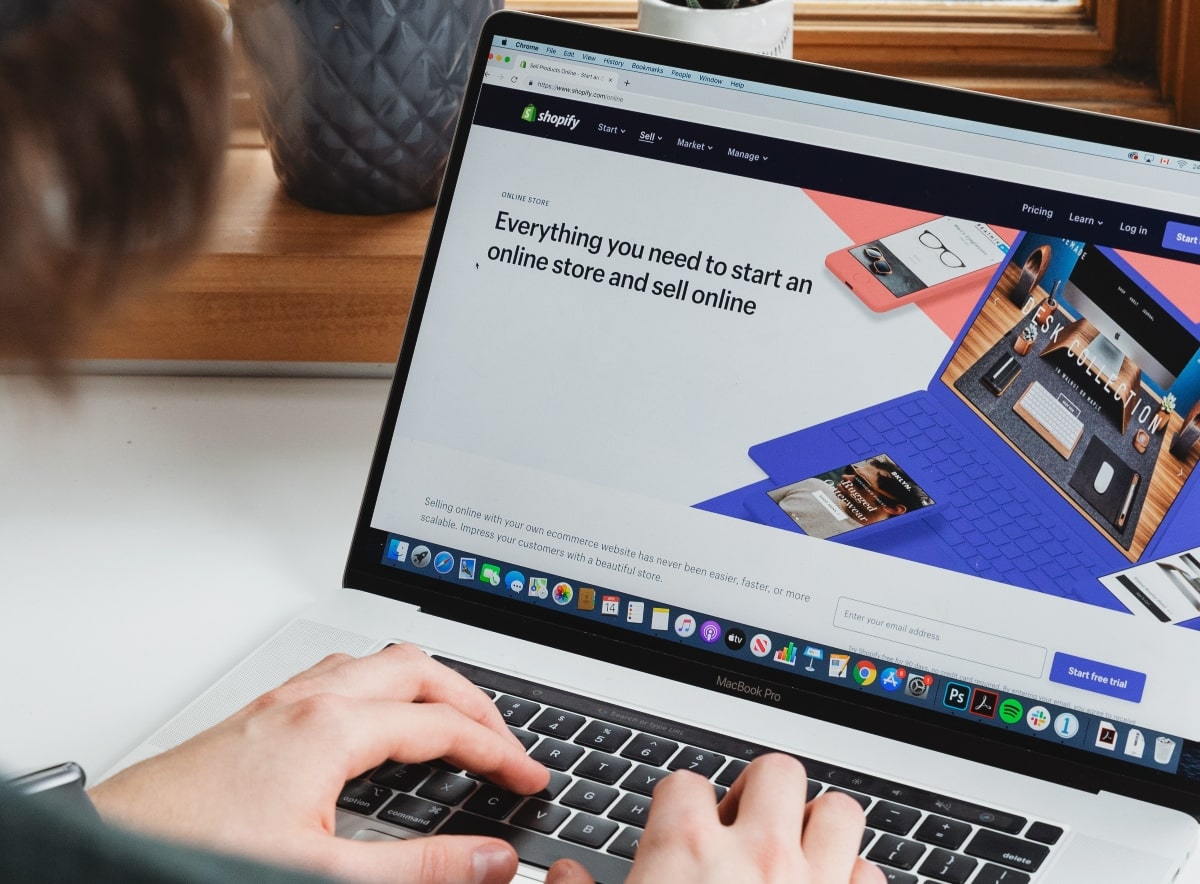 It is no doubt that Shopify has dominated both the news and the eCommerce world, especially during the pandemic. Since its inception in 2006, Shopify has become one of the most powerful names in the eCommerce world and as Canadians, we are quite proud of that. As developers, however, we are also aware that there is no "one size fits all" in the world of eCommerce and web development.
There are lots of potential website design platforms that can help you build an online store; Wix, Shopify, WooCommerce, BigCommerce, Magento, Jimdo, LemonStand, Volusion, OpenCart, osCommerce, Spark Pay, 3dcart, Big Cartel, Squarespace, Selz, Gumroad, Storenvy, Weebly, E-junkie, SendOwl, Ecwid, X-Cart, PrestaShop, FoxyCart, ZenCart, MoonFruit… just to name a few. Since you probably wouldn't want a descriptive list of all of these, in this blog post we decided to stick to the three most popular and easy-to-manage from a web design perspective eCommerce platforms.
The market-dominating eCommerce platforms are WooCommerce, Shopify and Magento, ranked in that order based on their popularity and widespread use. There are lots of differences, however, there are also a number of handy features that all of these platforms include or provide:
Product management features
Order management features
Multipayment gateways available in multi-currencies
Multi-language support available
Good reports on sales and store activity.
Now that we have covered the main similarities between all of these platforms let's go over some of the differences. While Shopify is the dominant trend in the news there are a number of alternative platforms that may be of greater benefit to you depending on the goal you are trying to achieve with your online store. Below we discuss several factors in deciding which platforms such as budget, time for development and deployment, and the cost of website maintenance and eCommerce management.
Let's start with the trend. If you have googled eCommerce platforms you have most likely noticed this name. Although Shopify has created a definitive buzz around the internet, it is actually not the most-used eCommerce platform, and also not always the right choice for you.
Pros
A subdomain and hosting space for your eCommerce store included + you can hook up your own domain name.
Different sales channels, including Point of Sale, Facebook module, simple buy button, and other.
There are thousands of extension available, and due to its popularity this number just keeps growing.
There are a number of subscription plans, some of which have extremely competitive transaction fees.
Cons
It's a subscription based service.
Most of the extensions and add-ons are not free.
There are very few free themes, most of the intuitive and modern themes are paid, and not cheap (compared to WooCommerce).
Development costs are higher which will add to your initial price tag but may also add to your maintenance costs.
WooCommerce is the dominant player in the eCommerce world, controlling an astonishing 25% of the market share. With this scale of popularity come both pros and cons, which we explore in further detail below.
Pros
There are no subscription fees or initial costs for this unless you choose to add specific add-ons.
Thousands of extensions are available to extend the functionality.
There are thousands of themes that can be used to customize your online store with ease.
This tends to be the most affordable solution from a development percepective.
Cons
Due to its popularity it is also one of hackers' most favorite platforms. Fortunately, a good development team can protect you against most of these threats at virtually no cost.
Although there are no subscriptions fees, to integrate a payment system you would have to connect it to a third-party service such as PayPal or Stripe which is quick to implement but does have fees associated with it which are enforced by the third parties.
It's connected to your WordPress website so if you don't already have a website you would have to pay for a hosting plan.
Before Shopify, this was one of the most powerful and trendy eCommerce platforms, right behind WooCommerce. While WooCommerce dominates in popularity and Shopify is dominating through trends, Magento is still a force to be reckoned with. Let's explore why in further detail.
Pros
Lets you sell in person with Square, and also sell on marketplaces and social platforms.
A subdomain and hosting space for your eCommerce store included + you can hook up your own domain name.
Cons
It has a very limited selection of themes, however you can always pay extra for more intuitive and modern ones.
It's marketplace has a very limited amount of add-ons, but of course a good development team can build ones for you.
Summary
Of course, there are many more platforms that exist in the world today. Over the years we have had the pleasure of developing eCommerce websites not only in the platforms mentioned above but also in many others. Our experience tells us that no matter what your goal or budget is, one of the above would be our most recommended platform.
Of course, it might not matter to you which platform you use if you are simply focused on deploying your website quickly and generating sales as fast as possible. If you would like to know more about it or would like to help us decide, or perhaps had another platform in mind such as BigCommerce or OpenCart, please don't hesitate to contact us for a consultation. We are here to help!