The Future of Web
A look at how mobile users are changing the way we use the Internet, and what we expect from it. These expectations have parallels for all industries.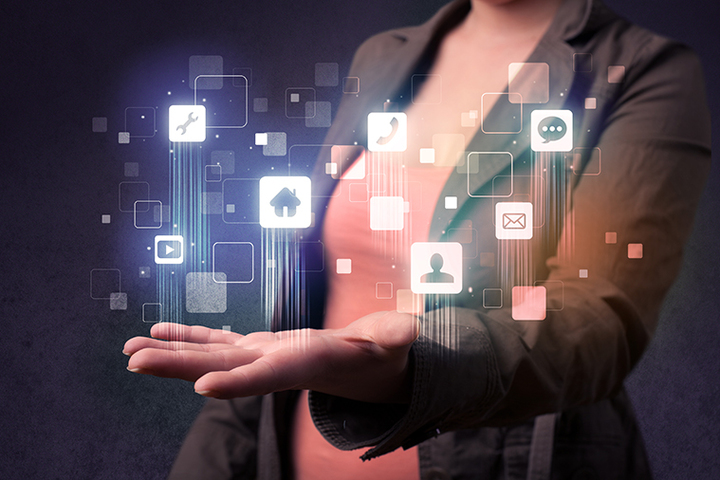 Technology is making the Internet easier and more available to wider audiences. Some of this technology is targeting younger and younger markets, while the middle-age market is becoming more adaptable to mobile technology that makes it easier to access online data.
And as technology is getting easier to use, more people are using it.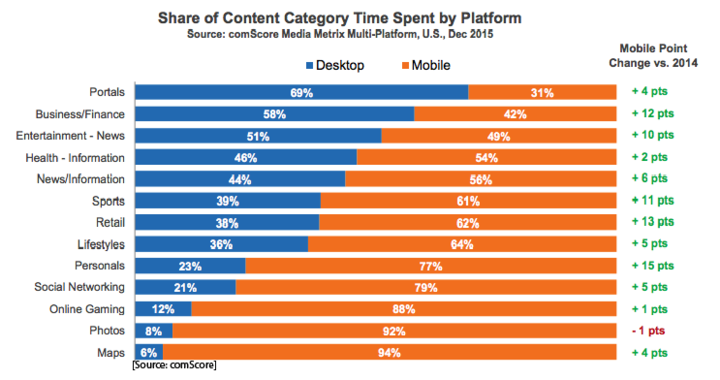 The Changing Face of Mobile
Mobile usage surpassed desktop usage in 2014. This is partly because we now have the ability to sync multiple devices – think Apple and Sonos, and partly due of the introduction of smart devices and wearables such as watches, step trackers and newer GPS.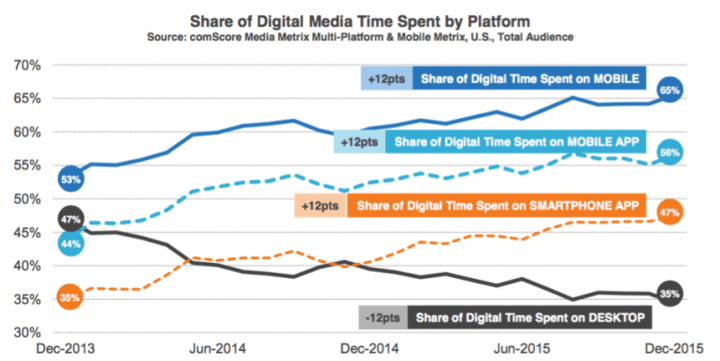 For us at The Dunham Group, virtually all of our largest ongoing projects are either online tools or employ those tools in more traditional websites. It's exciting for us to be working on these projects because they help our clients connect with their audiences in new and meaningful ways!
What We've Learned
As we're building more and more online tools, we're learning some things about the users of those tools. Anand Mahajan identifies the following traits that new, intelligent apps share, in an article he wrote in December of 2016, entitled Why Every App Needs to be an Intelligent App.
Users like it when applications:
Study user context and preferences: pay attention to our choices and behaviours, thereby predicting what we need.
Use Artificial Intelligence for making decisions: Algorithms used in building intelligent apps play an important role in empowering software to distinguish between relevant and irrelevant information.
Provide users with contextually relevant information: Having determined our needs, intelligent apps will not wait for us to search something; instead, they will buzz or notify us with solutions to our potential problems.
Proactive response: Without waiting for us to act, these apps will act on our behalf.
Task Automation: The software or algorithm of the app is flexible enough to allow either users or the app itself to setup if/then commands for different applications and services.
Communicate on your behalf: The app predicts with whom you want to communicate and what you are going to say, they do the same saving your efforts. While doing so the recipient of the message thinks that they are communicating with you and not with the app. However, when both the parties are using software agents for communication, then it is simply a software-to-software communication in context.
Bring ease to the users: Before you take any actions, app predicts what you need thereby keeping it ready. Thus, users have to press a single button to get the action done instead of following a multi-step process to execute the same task.
Acts as your personal assistant: The app is capable of doing something necessary at the right time without bothering to notify you in advance.
The Take Away
Therefore, if users like it when their apps do this for them, it makes sense that customers would like it if we modelled those same behaviours. Hmmmm!
A final note: as soon as a user experiences something bigger/bolder/greater/better/faster, their expectation – their benchmark – just became instantly higher. They will now measure future experiences against that new benchmark.
Welcome to the future!