New website: Spectrum Patient Services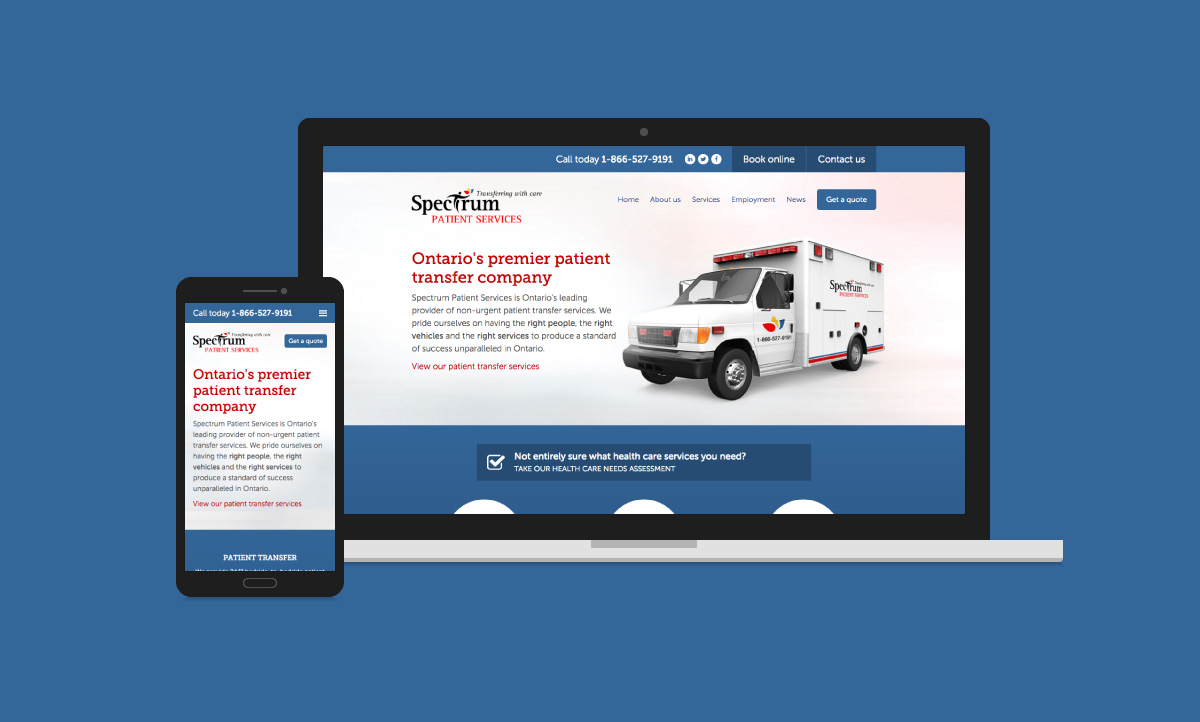 Spectrum Patient Services is a new addition to the Spectrum Health Care group of companies. It's exciting to be part of the growth of this Toronto-based company as they branch out from home health care to a more complete circle of care.
This latest website is built on the Drupal content management framework and is the "favourite" of Spectrum Health Care's Communications Manager, Irene Mukasa. That's a great thing to hear from a client.