New website: Murano Gardens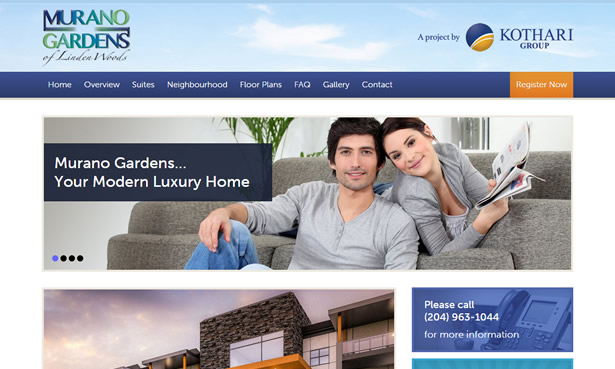 Mississauga-based developer, Kothari Group, hired us to create a new, engaging, and mobile-friendly website for their latest development, Murano Gardens.
Murano Gardens is a new condominium in Winnipeg and sales are already doing well!
It's been a great project and we look forward to building our relationship further with this new client.