New website: Lois Laxton Dance Studio
The new LLDS website is content managed and responsive, so the content can be kept fresh and easy to view on both desktop computers and mobile devices.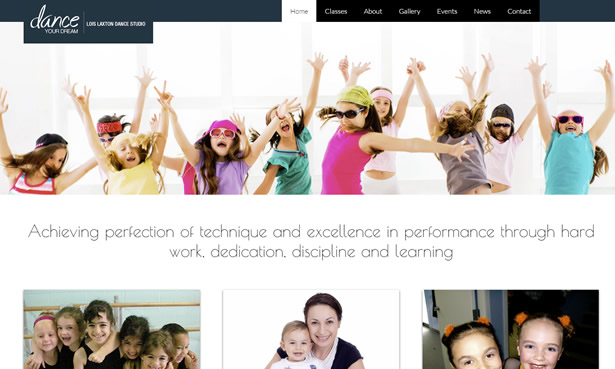 The Lois Laxton Dance Studio has been teaching dance in Stoney Creek to children and adults from every walk of life, and every stage of experience, since 1946! Whether traditional ballet or newer hip hop or musical theatre, they excel at instilling the wonder, discipline and fun of dance!
Dunham created a website for them a number of years back; this new site is content-managed so staff can easily update the content, and responsive so visitors can get all the information they need on their phones clearly and easily
Congratulations, LLDS!