New website: Gulf Canada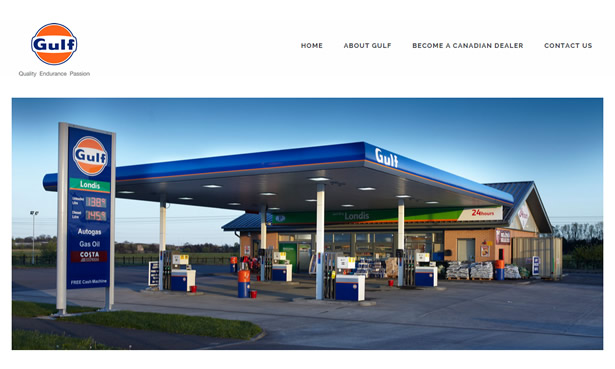 If you're of a 'certain' age, you'll remember Gulf gas stations. In the mid-1980s they were converted to Petro-Canada stations and for over 20 years the Gulf brand was not to be found in Canada.
Now Gulf is coming back, and The Dunham Group has designed a quick introductory website, inviting independent gas station owners to consider switching to this global leader. Welcome back, Gulf!