New website: BluePrince Consulting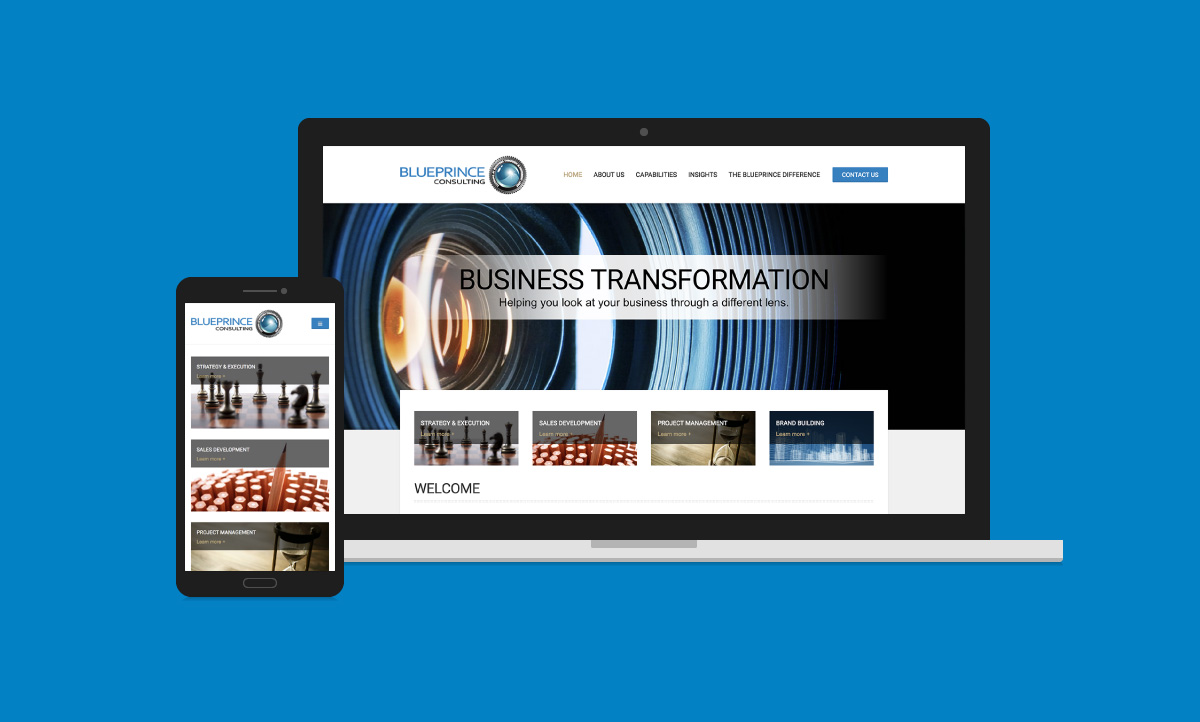 Keith McIntyre, founder of the highly successful business consulting firm, The KMAC Group, came to us for help with a new venture. The result is BluePrince Consulting, a great collaboration between client and web developer (if we do say so ourselves).
Built on the Drupal platform, the website combines captivating photography with engaging storytelling, all made possible with Drupal's user-friendly content management system.
Welcome to The Dunham Group family, Keith, Sam and all the staff at KMAC Group!