New website: All Seasons Wedding Ceremonies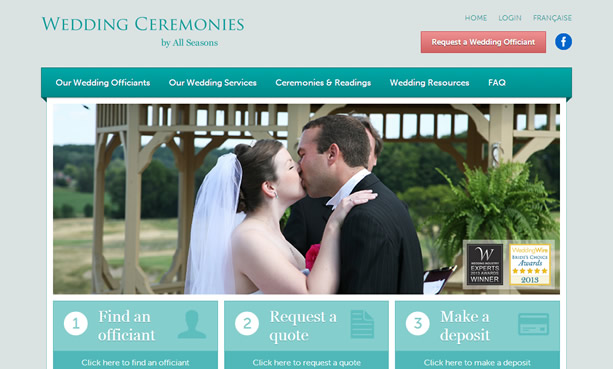 When a company relies heavily on their website to bring in business, it's wise to not make large-scale changes without some kind of testing. Our design team had an idea that we thought would help the All Seasons Wedding Ceremonies website get more business, and so, after getting the new design approved, we sent visitors randomly to the old design or the new design, and then we watched what they did.
We found that the new design did in fact result in an increase of people who requested a quote from the site. Casey McKibbon, founder and owner of All Seasons, could therefore move ahead with the new design, confident that this change would increase his business. This practice is called "A/B Testing", and it takes the guess work out of what could otherwise be a risky decision.