New website: The AIDS Network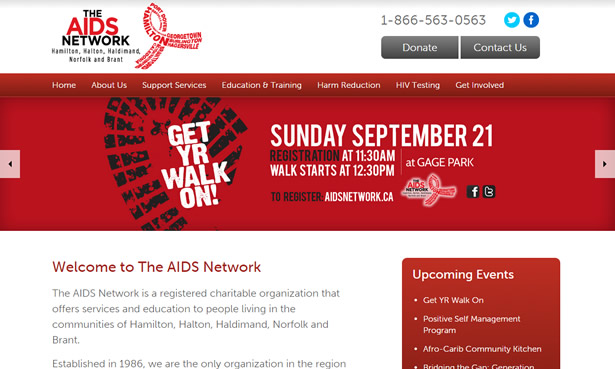 The AIDS Network provides invaluable education and support to those living with HIV in the communities of Hamilton, Halton, Haldimand, Norfolk and Brant.
Their old website looked good at first glance, but it was difficult to find information about services offered in the various communities, and it was very difficult for staff to update. We created a new Drupal-based website with an improved navigation, and clear links to community-based services as well as upcoming events.
Leanne Parsons, Community Engagement Coordinator at The AIDS Network, reports that "staff, clients and volunteers all love the new website, and find it easy to navigate". Congratulations to Leanne and all staff and volunteers at The AIDS Network on their new website!