Lunch-Bags.ca delivers healthy lunches to your office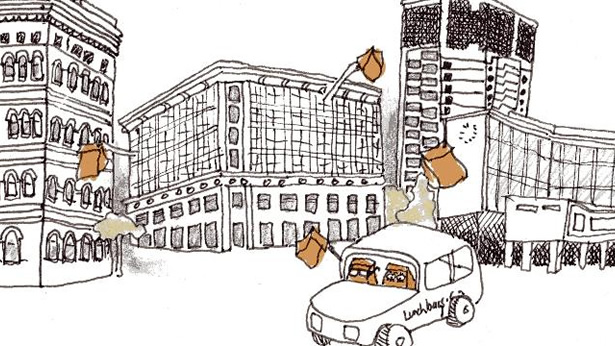 Found a great caterer in Hamilton this week. Lunch-Bags.ca is Hamilton's alternative to the traditional catered lunch and take-out. They offer healthy and fresh sandwiches, salads and fruits that can be conveniently delivered to your office.
Lunch-Bags.ca provided The Dunham Group office with two fresh lunches this week. The lunches were excellent and obviously created with good nutrition in mind. They were also delivered to our office with time to spare and they were very cleverly packaged. In addition to being healthy, fresh, and delicious, the owners have sourced the most environmentally friendly packaging that they could find.
Congratulations to Deborah and Ellen on putting together an excellent concept in downtown Hamilton. And thanks for the delicious lunches!