Is my website accessible, and does it need to be?
Do you know if your website is accessible? Do you know if it needs to be? We offer this overview on accessibility, and offer some suggestions as to how, and why, your website can meet current regulations and give visitors a better user experience.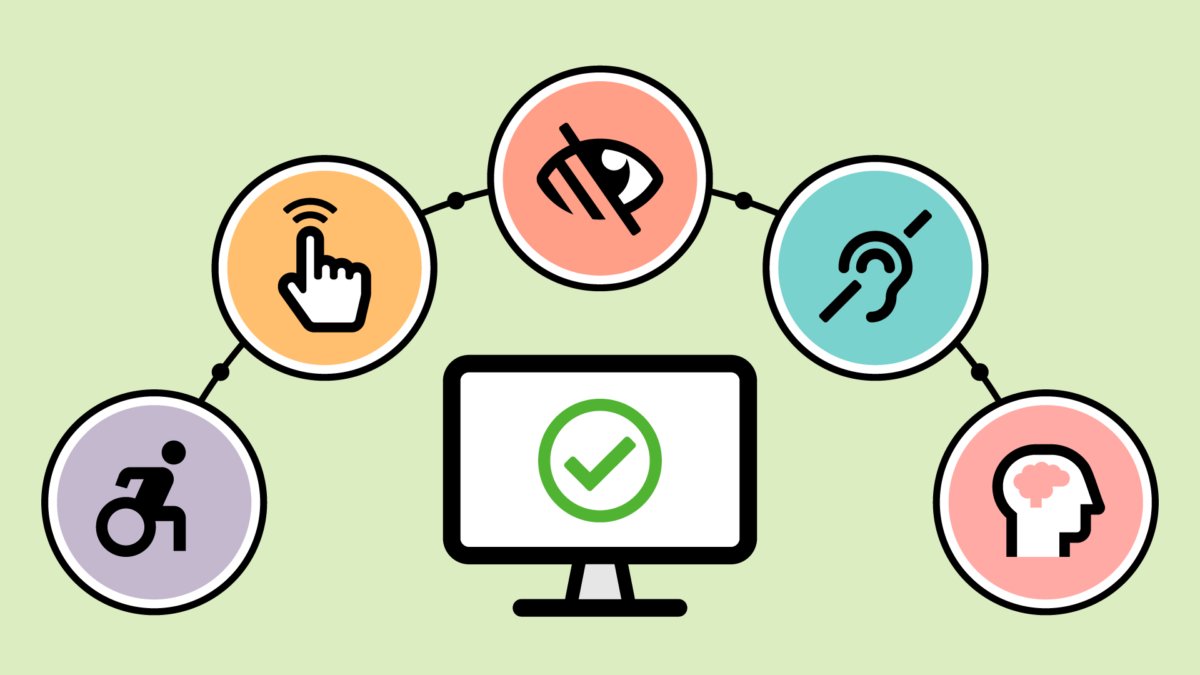 If you are a designated public sector organization in Ontario, or a business or non-profit organization with 50 or more employees, your website must be accessible, according to the Accessibility for Ontarians with Disabilities Act (AODA).
And even if you do not fall into one of the two categories above, you should consider the following: The things that make the appearance, functionality and content accessible to people with disabilities are the same things that make the site accessible to search engines and improve the user experience for all website visitors.
How do I know if my website is accessible?
Under the AODA, websites and content posted after January 2012 must meet the Web Content Accessibility Guidelines (WCAG) 2.0 Level AA success criteria. You can learn more about the criteria on the Province of Ontario website. This is an international standard, and a growing number of countries, including Canada's Federal Government, are enacting accessibility standards that are based on a WCAG standard.
These standards are somewhat technical, so the majority of business owners or marketing managers will not be able to tell if their site meets the standards.
Online Accessibility Tools
There are a growing number of online tools that can be used to help determine if your website meets accessibility guidelines. These tools use different techniques and are not equal in their ability to identify accessibility issues. Even the best online tool will not give a complete picture of your website, because some of the tests require user interaction that the best AI-powered tools cannot perform.
A complete Accessibility Audit of your website requires both online tools and visual inspection. The audit will identify issues that need to be addressed, and will sort those issues by severity; critical, severe, moderate and minor. You will want to address critical issues immediately, followed by severe issues, etc., until all issues are addressed.
Not 'Once and Done'
An Accessibility Audit is time limited. Any changes to a website after an audit is done can affect the accessibility of the site – even things like WordPress updates can cause a site to fall out of compliance. It's always important then to use best practices, and to supplement full audits with regularly scheduled scans. The cadence of these types of audits can depend on:
how often the website is updated

who manages the content (the number of people and their ability to use best practices)
By putting in place a regular schedule of audits and scans, your organization can demonstrate to its stakeholders that you take accessibility seriously and are making all reasonable attempts to comply with the law. Working with a trusted web design firm.
Remember – keeping your website accessible isn't just a legislated requirement; it's also good for business!