Getting married in French just got easier!
Award-winning wedding officiant provider All Seasons Weddings has invested in a French version of their website as they eye an increase in their business to French Canadians.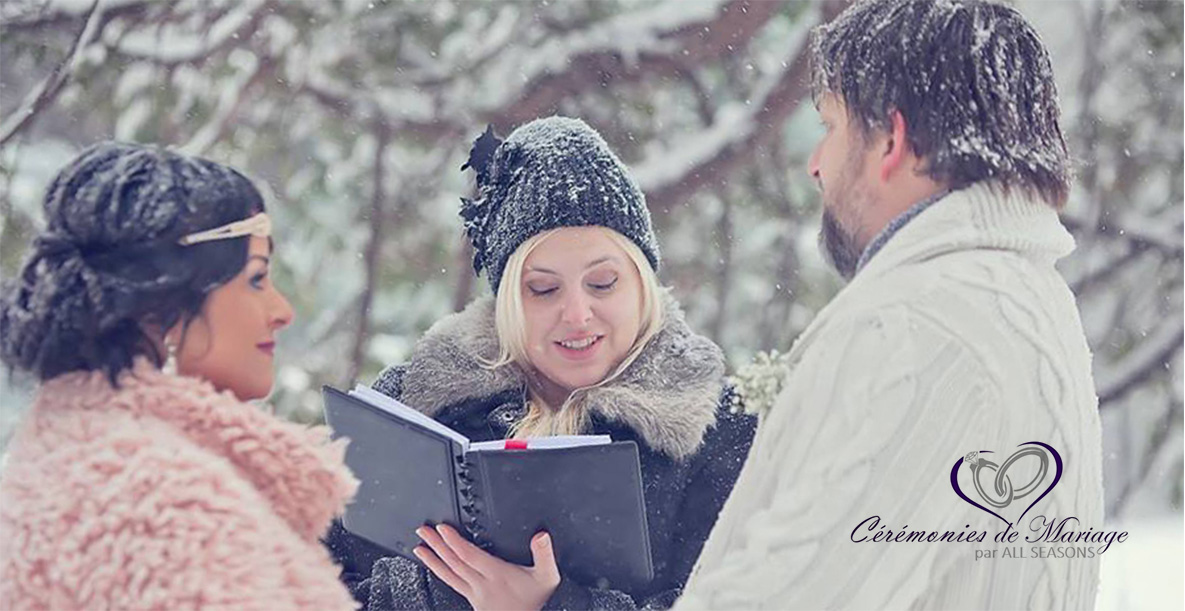 All Seasons Weddings has been providing wedding officiants in Canada for over 22 years, and a Dunham Group client since 2002. In fact, Dunham Group founder Chris Grabiec became an officiant for All Seasons around the same time. Just this year Chris officiated at some 22 ceremonies!
At one time there were over 15 different All Seasons websites – one for every major Canadian city that they served – and some of these were in French. The sites performed well with search engines and fed an internal web-based system that we built and maintained for there staff – who were also spread out across the country.
As search engine algorithms changed, the decision was made to consolidate the local sites into one site that could serve all provinces. This was done first in English, as over 90% of weddings were done in that language. The English site then continued to evolve with successive small changes and improvements – all the while the French sites stayed the same.
The Canadian challenge
It's a common dilemma for Canadian companies who offer services in both official languages. The leadership or head office of the company works in one of the two languages and new material, programs, communications are launched in that language first. If this continues, the gap between the two languages can grow to become crippling.
With plans to increase service in Quebec in 2020, All Seasons decided it was time to renew their commitment and add a fully functional French version of their site at www.allseasonsweddings.com. The new custom-built site went live December 9, 2019.
We congratulate All Seasons Weddings on their new site, on their continuous innovation and their commitment to excellence, as they offer a valuable service to Canadians who are looking for a meaningful and personal wedding outside of the traditional church or city hall experience.