TrackMyAED Plus
With our User Experience (UX) based Web Design and Development services, the owners of TrackMyAED Plus were able to take a good idea and knock it out of the park. The quick-loading, graphically rich web-based software is being eagerly adopted by EMS services and private organizations alike.
Web App Development
Showing too much information on one page can tax a busy website. With an updated database structure and new client-side coding, users can see more information faster than ever before.
Interactive Dashboard
We replaced boring rows and columns with a dashboard made up of pie charts, bar graphs, status colours and icons created in real-time, to quickly convey personalized information that is instantly understood.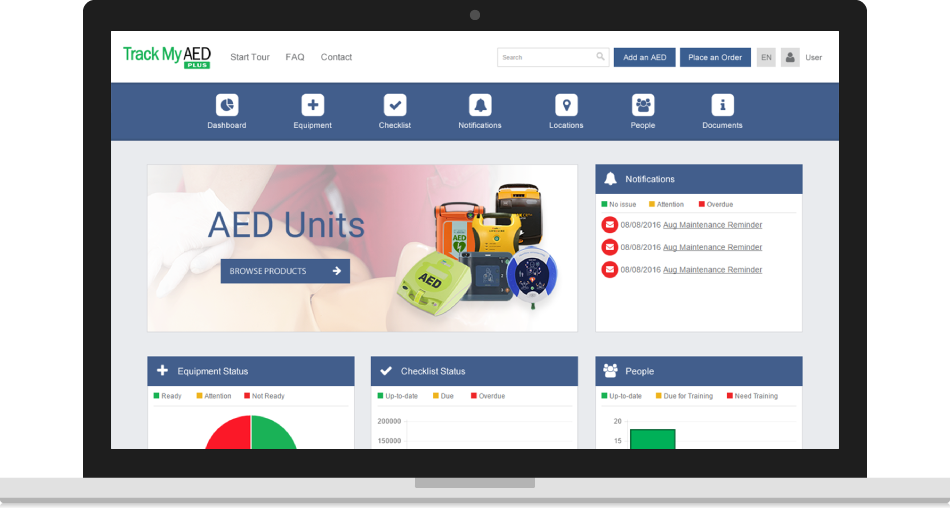 Interactive User Manual
IT Solutions
With our integrated Dunham Connect services, web server improvements were identified and made seamlessly.
TrackMyAED has the benefit of a single source for all their web and IT needs, including email and network support.