Legal Health Check-Up
The Legal Health Check-Up website is an accessible and bilingual online tool that helps people living in poverty identify legal problems and get help. With robust reporting tools and user-management it is being used by an expanding listing of legal clinics in Ontario.
Web App
The web app greatly extends the surveys reach. By using a tablet, volunteers can do multiple surveys, even in locations that don't have Internet access, like in a shopping mall, on the street, or in a park.
Web Video
The key success of the check-up is soliciting the help of other social service agencies to participate. Our video will engage curious potential agencies and convince them that using the survey with their clients will get them the help they need at the right time.
Responsive Web Design
If you've ever filled out a long form on a mobile phone, you'll understand how important good design is. By using responsive design and displaying the survey questions in sections, we made it easy for respondents to read and answer questions in a context that will make the data more meaningful.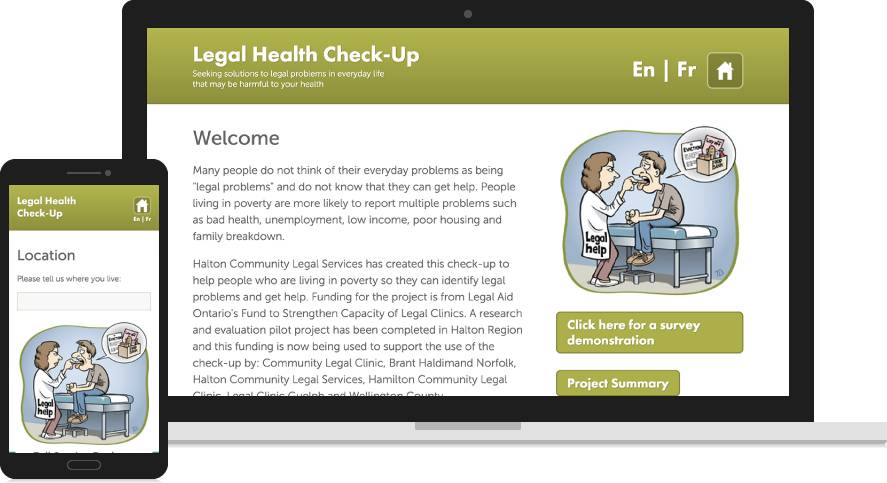 Robust Reporting
With a combination of automated and on-demand reporting, the survey provides valuable statistics to local clinics and project leaders, giving timely data that will be used for decision making at local and provincial levels. Present work includes an enhanced graphic interface that will convey more data in a rich and satisfying experience.