Who is George Hamilton?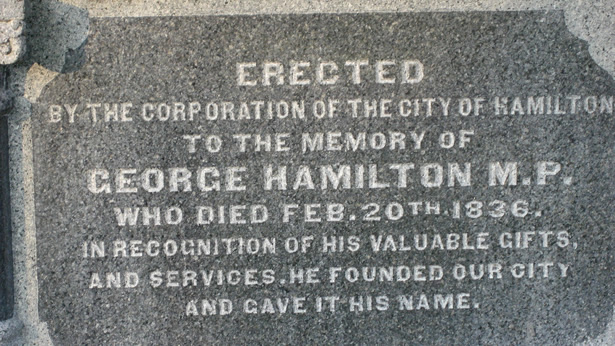 With George Hamilton Day coming up on August 4, we thought it would be fun to share some facts about Hamilton's founder, George Hamilton:
George Hamilton was born in October 1788 in Queenston Heights, Ontario
He was a Canadian merchant and politician
He served during the War of 1812
In January 1815, he bought the Durand Farm, which became the first section of Hamilton
He constructed the design of the town, and is said to have shaped it to benefit his private fortunes
He died on February 20, 1836 and was buried in his family cemetery, but his remains were later relocated to the Hamilton Cemetery on York Boulevard.
This post was edited on July 14, 2020 to be more accurate and up-to-date.