The Season of Giving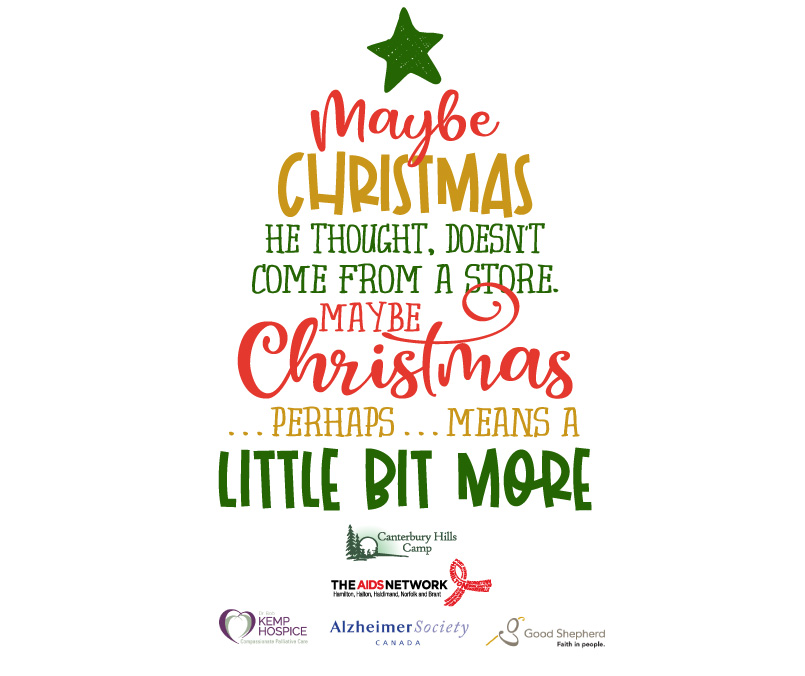 As we approach the holiday season, we often look for various opportunities to give back to society. Over the years we have had the honour and pleasure of providing web and/or IT services for various charities and non-profits and are proud of the amazing work these companies and organizations do in the Hamilton community.
In the spirit of giving, we thought we would share a few links to help you find donation and volunteering opportunities:
Canterbury Hills Camp
Canterbury Hills Camp is an Ancaster based summer camp that has been operating for over 50 years. Their unique camping experience provides opportunities for children and youth to build community, engage in experiential learning and increase environmental awareness.
Canterbury Hills Camp is a not-for-profit organization that is proud to have a bursary fund available to assist with camp fees for those families in need.
Learn more about them at: canterburyhillscamp.ca
Good Shepherd
Through the commitment to their mission of "Never Stop Loving" and their willingness to serve to those in need, the Good Shepherd Society has grown to become the largest provider of human and social services in the Greater Hamilton area.
Good Shepherd services include emergency food and clothing; daily hot meals; emergency shelters for men, youth, families, women and children; transitional housing and education for homeless and street-involved youth; hospice palliative care; community mental health programs; and supportive housing programs.
The work of Good Shepherd is based on a fundamental belief in providing hope and restoring dignity to the most vulnerable members of our community. Good Shepherd's innovative programs and services are provided 365 days a year, without judgment and distinction, to anyone in need. All our services are offered free of charge.
Learn more about them at: goodshepherdcentres.ca/
Alzheimer's Society
Since 1978, the Alzheimer's Society has been dedicated to providing help for people with Alzheimer's disease and other dementias. That help comes in many ways.
The Alzheimer Society is the leading not-for-profit health organization working nationwide to improve the quality of life for Canadians affected by Alzheimer's disease and other dementias and advance the search for the cause and cure.
Learn more about them at: alzheimer.ca/
AIDS Network
The AIDS Network responds to the impact of HIV on the health and well-being of individuals and diverse communities in Hamilton, Halton, Haldimand, Norfolk and Brant. Their vision is "a world without new infections, and a full and healthy life for people living with and vulnerable to HIV."
Learn more about them at: aidsnetwork.ca/
Dr. Bob Kemp Hospice
Nearly thirty years ago, Dr. Bob Kemp realized the need for Hospice Palliative Care in the Greater Hamilton area. Their goal is to provide a home that brings comfort and compassionate care to individuals living with life-limiting illness, their caregivers and loved ones.
They services include Community Day Hospice, Visitor Volunteer Program, Grief/Bereavement supports, Residential Care and Palliative Education. All services are provided at no cost to patients and their families.
Learn more about them at: kemphospice.org/