The Importance of Accessibility Online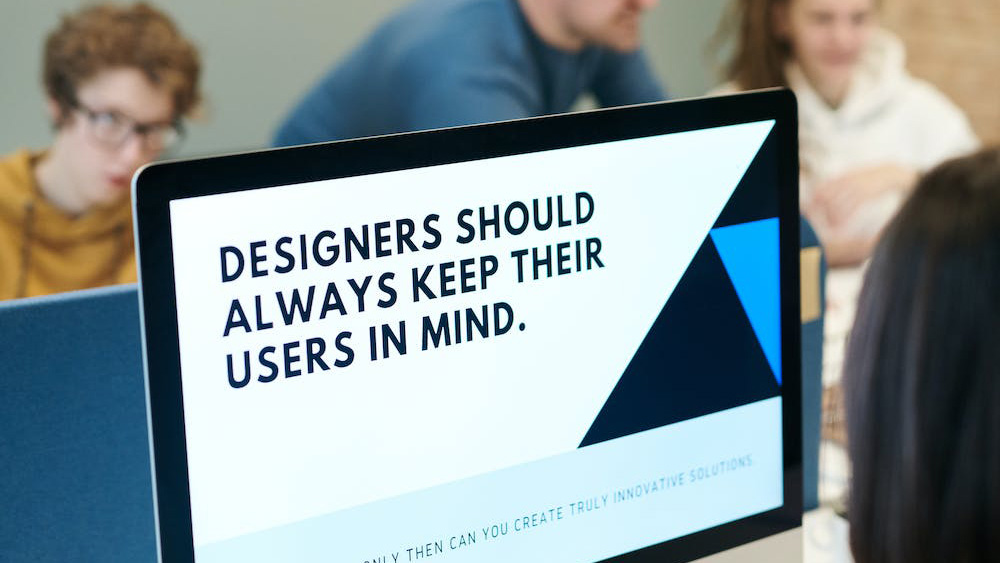 As the creator of a website, social media profile, online store, or anything online, you will want to reach and impress the most comprehensive number of users. Making content accessible to people who are hard of hearing, visually impaired, neurodivergent or who use English as a second language is incredibly important when creating a space that makes all consumers feel welcome. Not only does this help people with additional needs, but it also makes the entire experience of viewing your content more pleasurable for everyone.
The Web Accessibility Initiative has created a guideline (WCAG 2.1) that outlines the current standards of accessibility in online spaces. The main ideas are that the content is: Perceivable, Operable, Understandable, and Robust for every type of user. Here are some ways to meet these standards:
How to make your content Perceivable
Making content that is Perceivable means it must be observable by everyone, regardless of ability. Including Alt Text for images (text embedded into an image that describes what the image is portraying) on your site is incredibly important for users that use screen readers (a program that reads text on a screen aloud) to discern the entire context of your media. On social media, Twitter has a built-in Alt Text feature; Instagram doesn't, but creators tend to add their own at the end of captions as "image IDs".
Having your visual content be clear and readable is also essential. Make sure the presentation of your site is easy to view, making all text big enough and in a legible font, and make sure there are no badly contrasted texts and visuals or content with flashing lights that make it difficult to view.
Including closed captions on videos and any sort of auditory content is important for people who are hard of hearing or have sensory issues. Some video platforms like Youtube have automatic captions but they aren't always reliable and include many mistakes. It's important to create your own captions so that your message is clear, understandable, and doesn't portray something you don't want it to.
How to make your content Operable
Operability means that users are able to operate your site easily on any sort of device. This means all actions on your site must be functional on any keyboard and that keyboard shortcuts can be turned on and off. This also means that certain content shouldn't time out without the user being able to absorb it first. Embedded links should always be clear and functional and navigability through the site should be clear by using specific words and arrows. Again, any sort of moving image or flashing light should have a warning or have the option to be disabled.
How to make your content Understandable
All text should be spelt correctly and make grammatical sense by being as clear, simplistic, and concise as possible. Any idioms, jargon, or abbreviations should be made clear or have definitions. All headings and divisions of your site should be divided both visually and within the actual coding of your site so it is clear for screen readers. Links that lead to PDFs should be avoided because they are hard to navigate on mobile devices and cannot be read by screen readers. Finally, any information submitted by users should have the option to be edited or removed and there should be a way to contact you for inquiries on your site.
How to make your content Robust
Any content on your site must be compatible with assisted technologies like screen readers and must be easily updated to comply with future technological changes.
A lot of these concepts may seem confusing at first. Not everyone knows how to edit Alt Text or create writing or visuals that are engaging yet accessible. Looking towards a web developer will help you conquer all of the tasks that seem too technological. Having a content writer who has experience with writing accessible content is also a great step. Reach out to family, friends, and local consumers with different abilities to try out your content on different types of devices to ensure a satisfying experience for all. The more accessible your content is, the more likely it is to be appreciated by many.
Related pages: Accessibility 3.0, Best Practices for Accessible Text with Images