The hope of music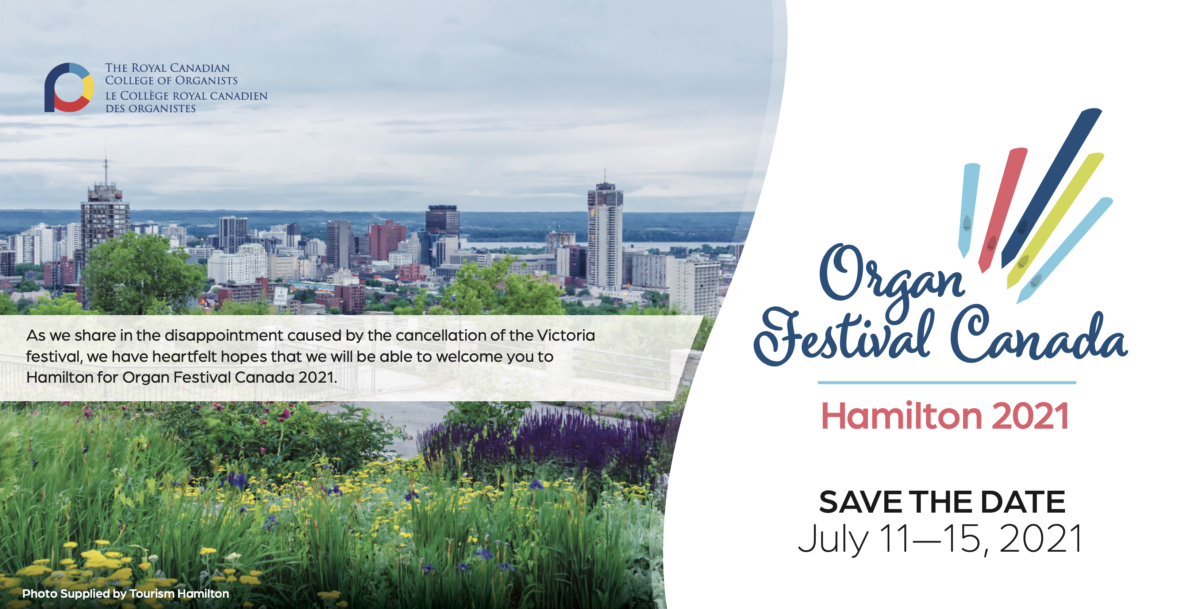 With the world of festivals and culture being shaken up by the storm that the coronavirus epidemic has brought upon it, we wanted to extend our support to one of our clients who has been affected by this in parallel with the rest of the entertainment industry.
The Royal Canadian College of Organists has been organizing festivals Canada-wide, and has already with great disappointment had to cancel their Victoria music festival, with Hamilton being the next in line.
The festival brings about a number perks for all organ lovers:
International artists and dynamic presenters
A dozen organs – new and historic
Joint day with the OHS & AIO
National Playing Competition
Organ Symphony Concert
The Ensemble
David Enlow (USA/Canada)
A "commanding" organist (The New Yorker), teacher, and conductor based in New York, who is active in North America and Europe. Credited with "immense virtuosity" (Stuttgarter Zeitung) and "performances full of color, passion, invention, and power" (The American Record Guide), David works in concert music and church music. His solo recordings include Pater Seraphicus, the complete major organ works of César Franck; Piano à l'Orgue, an album of piano transcriptions; and Bach on Park Avenue, recorded on the Mander organ at the Church of St. Ignatius Loyola in New York.
Isabelle Demers (USA/Canada)
Born in Lachine, Quebec, Demers began studying piano at the age of six with Mrs. France David. At the age of 11, she entered the Conservatoire de musique du Québec à Montréal and continued in piano with Madeleine Bélanger and Raoul Sosa. She started studying organ at the age of 16, in private lessons with Yves Garand. The following year, parallel to the piano, she continued to play the organ with Jean Le Buis and Régis Rousseau. She competed in piano and organ in the spring of 2003.
Nathan Laube (USA)
Nathan Laube holds a place among the world's elite performers and pedagogues. He is Associate Professor of Organ on the faculty of the Eastman School of Music in Rochester New York, and International Consultant in Organ Studies at the Royal Birmingham Conservatoire in the United Kingdom. His extensive international recital career takes him continually to major concert venues and festivals around the world.
Sarah MacDonald (UK/Canada)
A Canadian-born organist, conductor, and composer, living in the UK, and currently holds the positions of Fellow and Director of Music at Selwyn College, Cambridge, and Director of Ely Cathedral Girls' Choir. She has been at Selwyn since 1999, and is the first woman to hold such a post in an Oxbridge Chapel. In 2018 Sarah was given the honorary award of Associate of the Royal School of Church Music (ARSCM).
The scheduled date for the festival is July 11-15th, 2021, and we are hoping to see this amazing festival reach our city and brighten it with the sound of their beautiful music.