Ontario Farm Appraisers Launch New Website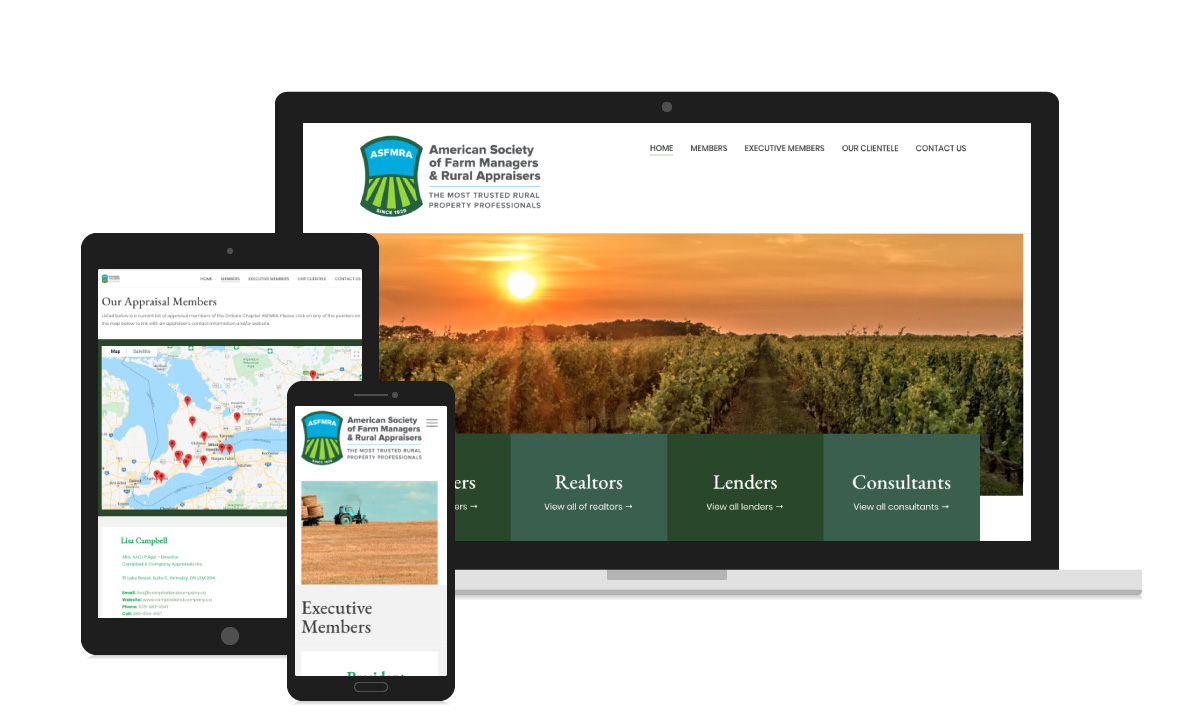 Dunham Web is proud to unveil the new website for the Ontario chapter of the American Society of Farm Managers & Rural Appraisers. The organization which calls themselves The Ontario Farm Appraisers (OFA) are a professional collective of real estate appraisers, realtors, lenders and consultants who specialize in agricultural properties. The clientele ranges from property owners to lawyers, accountants and banks. Their sole focus is providing trustworthy service for the farm estate industry.
The slick design and easy navigation of the new website brings a professional and welcoming approach to customer engagement. The site is built on a WordPress Content Management System that allows the members of OFA to add/remove or change the content without fear of breaking the site. It is fast and responsive, which makes the site more attractive to search engines.
Features of the new site include an interactive map to show the locations of the members with customized pins. The pins can allow for potential clients to seamlessly contact the member closet to their desired location. The share links on each page encourage users to promote relevant content.
You are encouraged to visit the site for all your rural appraiser needs!