Justice for those in need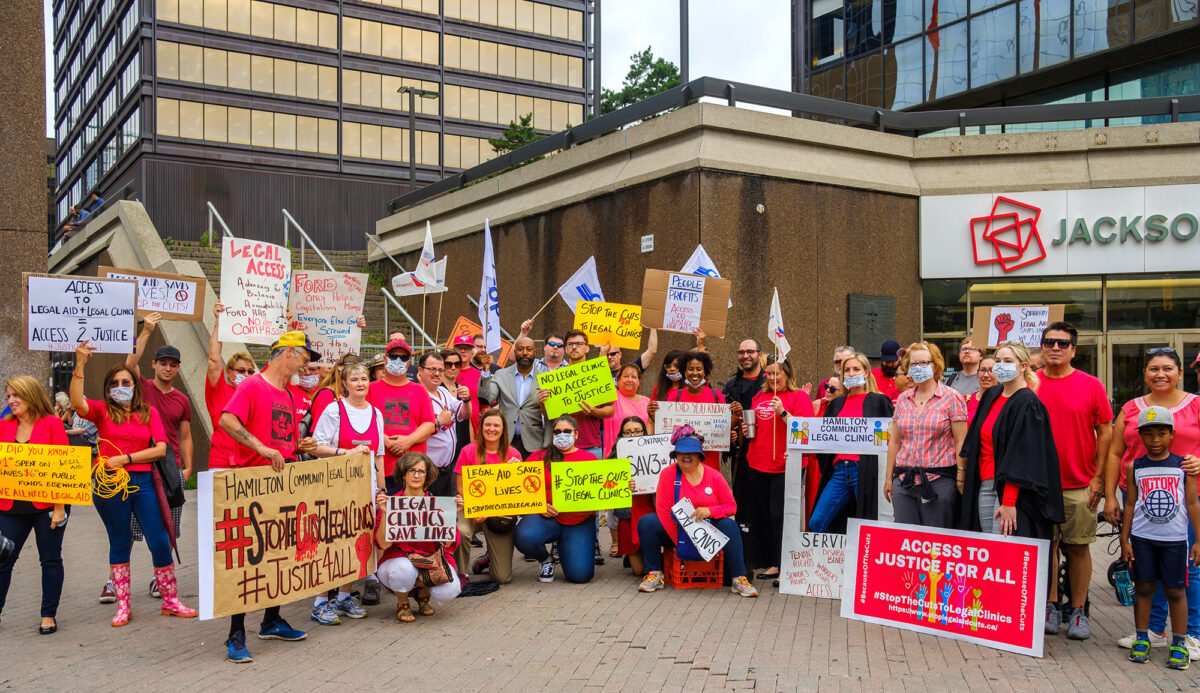 On Monday we are launching a new site, and we are simply too excited to delay until next week to talk about this client, who has not only dedicated themselves to helping others in need as a core essence of their business have gone above and beyond to provide additional assistance in this time of pandemic crisis. So with no further delay, we present to you – Hamilton Community Legal Clinic.
Hamilton Community Legal Clinic is a community based not for profit agency whose diverse team of caring professionals and volunteers provides legal services to low income individuals and communities to promote access to justice and to improve quality of life. The clinic is run by a volunteer board of directors and are funded by Legal Aid Ontario.
Their clinic provides a variety of services including legal advice & referrals, legal representation, public legal education, community development and law reform. They provide their service to individuals, groups and communities, with the intent that all advocacy efforts will bring about change that will impact the entire community.
They deal with a number of areas of law including:
Tenant Rights
Workers' Compensation (WSIB)
Ontario Works (OW)
Ontario Disability Support Program (ODSP)
Canada Pension Plan (Disability CPPD)
Employment Insurance (EI)
Criminal Injuries Compensation Board (CICB)
They also have a number of initiatives aimed at promoting anti-racism, anti-oppression, diversity and inclusion:
Indigenous Justice (bezhazhig kina awiiya wa'tkwanonhwerá:ton)
Black Justice (Together We Rise!)
Queer Justice (The Queer Justice Project)
Mental Health & Substance Involved Justice (Hamilton Legal Outreach)
Additionally to providing their regular services and leading community justice with their initiatives, Hamilton Community Legal Clinic has expanded their support during the COVID-19 pandemic to provide valuable resources for the community in need, including:
Tenant Rights
Worker's Rights
Income Security
Immigration
Mental Health
Family Law
Information for Indigenous People
Although they had to close due to the pandemic, their work never stops, and they continue to provide legal aid services via telephone and online.
Find out more about how they can help you and our community on their website, which will be newly launched on Monday May 11, 2020.