Homecare Solutions – Off to a Great Start!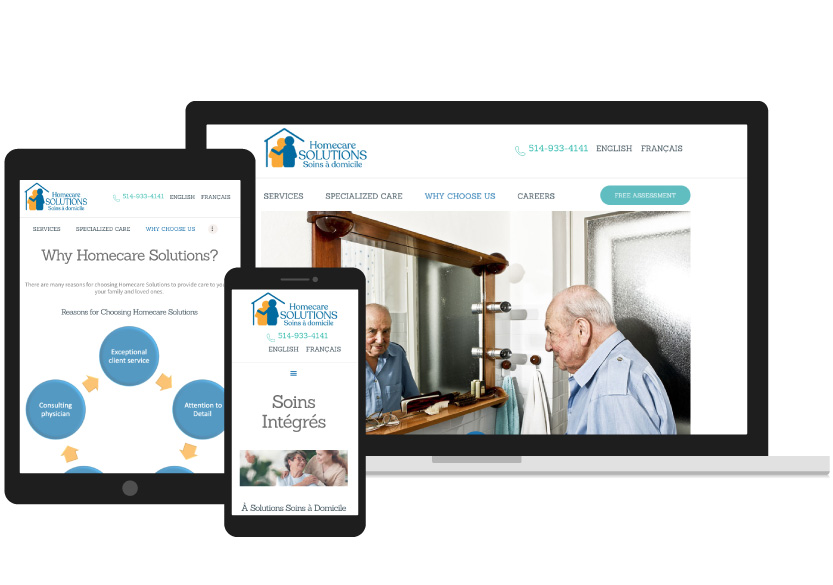 Homecare Solutions has taken it's exceptional services and attention to detail online, launching its new website in both English and French.
Start-ups take a huge amount of inspiration and effort. For start-ups in homecare, there are additional barriers to overcome, including staffing, billing systems and communications. That is why The Dunham Groups has taken care to address all of those needs to create a seamless and navigatable user interface. So, whether you are looking for personal support, nursing, live-in care or any specialized care services Homecare Solutions can connect you with the right professionals.
We're very proud of the good folks at Homecare Solutions – Solutions Soins à domicile who have created a top-tier home care service in Montreal by providing specialized training to their nurses and personal support workers. Their new website, hosted at Amazon Web Services (AWS) is a testament to their caring service. Click here to visit and learn more about them.