Helping the furry celebrities we all love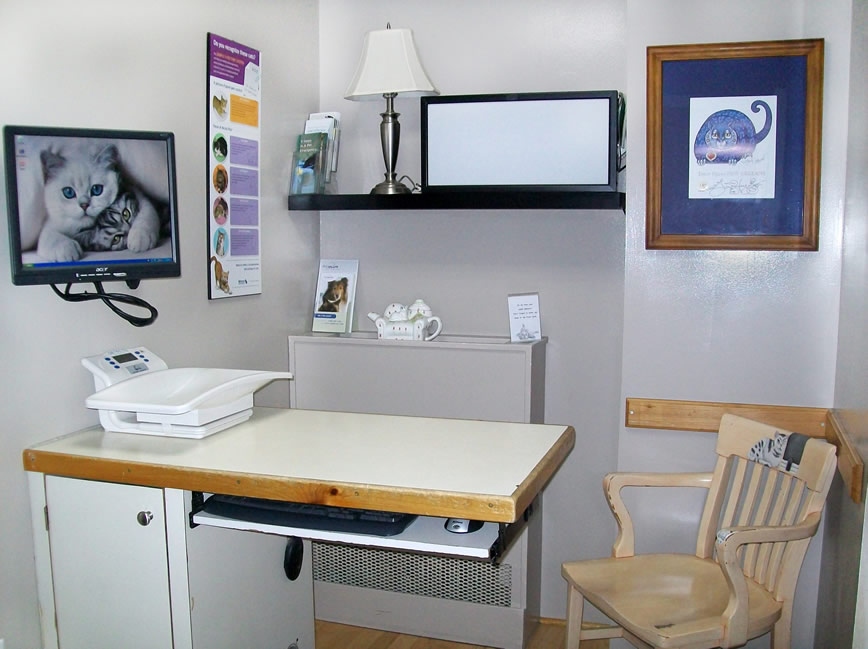 This week's spotlight covers a company that has dedicated itself to helping some of the most popular social media celebrities – cats. With two locations to serve the Hamilton and Ancaster community, The Cat Clinic and The Village Clinic have been helping local cats and their owners for over four decades. Let's take a look at some of the benefits these caring professionals provide to the community.
About the Cat Clinic
Led by Dr. Liz O'Brien, the Cat Clinic helps their clients through two convenient locations. While both locations are dedicated to providing the same range of services purrfect for any challenges which you are facing with your furry friends.
Some of their services include:
Diagnostic Testing
Microchip Implants
Mobile Veterinary Services
Surgical Services
Vaccinations
Cat Boarding
Additionally, they offer a range of specialty services:
Behaviour Monitoring
Dental Care
Nutrition Counselling
Pain Management
Pharmacy
Pheromone Therapy
Digital Radiology
Dr. O'Brien is part of a group of elite doctors who have earned the title "Diplomate" from the American Board of Veterinary Practitioners (ABVP). This means that she went through a very long and very difficult process of additional studies and examination. This is a process that can take up to three years to complete.
Diplomates must prepare and re-certify in their specialty every 10 years. ABVP Diplomates have proven knowledge and expertise above and beyond what is required to practice veterinary medicine. By achieving diplomatic status, Dr. O'Brien has proven a strong lasting commitment to providing the best possible care.
Adoption Programs
The Cat Clinic runs a foster cat program. These cats are normally rescued from Hamilton Animal Services or are brought to them by their clients. Many of these cats come as sick or injured strays. Although the waiting list can be long, these cats stay with them until they are well and the Cat Clinic finds them a new home.
They are spayed or neutered, have had the full initial year vaccination series, de-wormed, de-fleaed, microchipped, have a negative fecal and are tested for Feline Leukemia Virus (FeLV) and Feline Immunodeficiency Virus (FIV) before they go to their new homes. They also come with six weeks of free pet insurance.
The Street Cat Program
Another great way that the Cat Clinic helps cats is through their Street Cats program. This program is ran in participation with the Hamilton/Burlington SPCA in addition to having their own foster cat program in hospital. It is a trap and release program where wild, undomesticated cats are humanely trapped and transported to the clinic where they are evaluated, spayed or neutered, vaccinated, defleaed and de-wormed.
After this is done they are taken back to the original colony site where they are released back into their familiar territory and placed under the lifelong care of volunteers. Feral cats that are not spayed or neutered reproduce at an alarming rate; normally each individual feline will produce multiple litters each year.
To learn more about their adoption process or to adapt a pet please visit their adoption section.
Charity Work
Dr. O'Brien is also the visionary for Cat Healthy, whose mission is to increase the value of owned, homeless and feral cats in communities across Canada. She leads the group of the five board certified feline practitioners in Canada and industry partners which she helped assemble to create the Cat Healthy initiative and resources including the Feline Preventive Healthcare Protocols.
Additionally, they also work with The Living Rock in Hamilton, an organization helping "youth at risk" by providing routine veterinary care for their pets.
Conclusion
The Cat Clinic is a company that always goes above and beyond to serve all our furry friends within the community. Their years of compassion and expertise has helped many families get through difficult times with their beloved cats. We are proud to call them our client, and to have helped them achieve these endeavours through our web design and IT services.