Getty images can now be used for free, sort of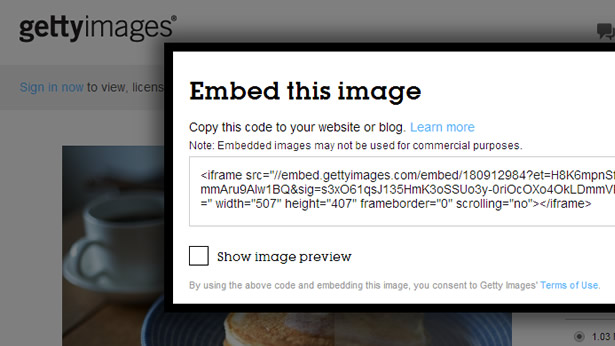 Getty Images, the world's largest source for stock photography, has made a good portion of its catalog available for free for non-commercial use. Using a new embed feature, users can now share Getty images on websites, blogs and social media platforms in a similar way to sharing videos and images from YouTube, Flickr and other internet sites.
Instead of taking legal action against regular people, Getty is approaching the challenge of licensing and digital rights by giving people who might otherwise steal images a way of using them legally.