Caring for the Animals in our Lives
The importance of animals in our lives grows more critical every day. With a rise in technology and isolation, humans can find increasing comfort in the form of a pet.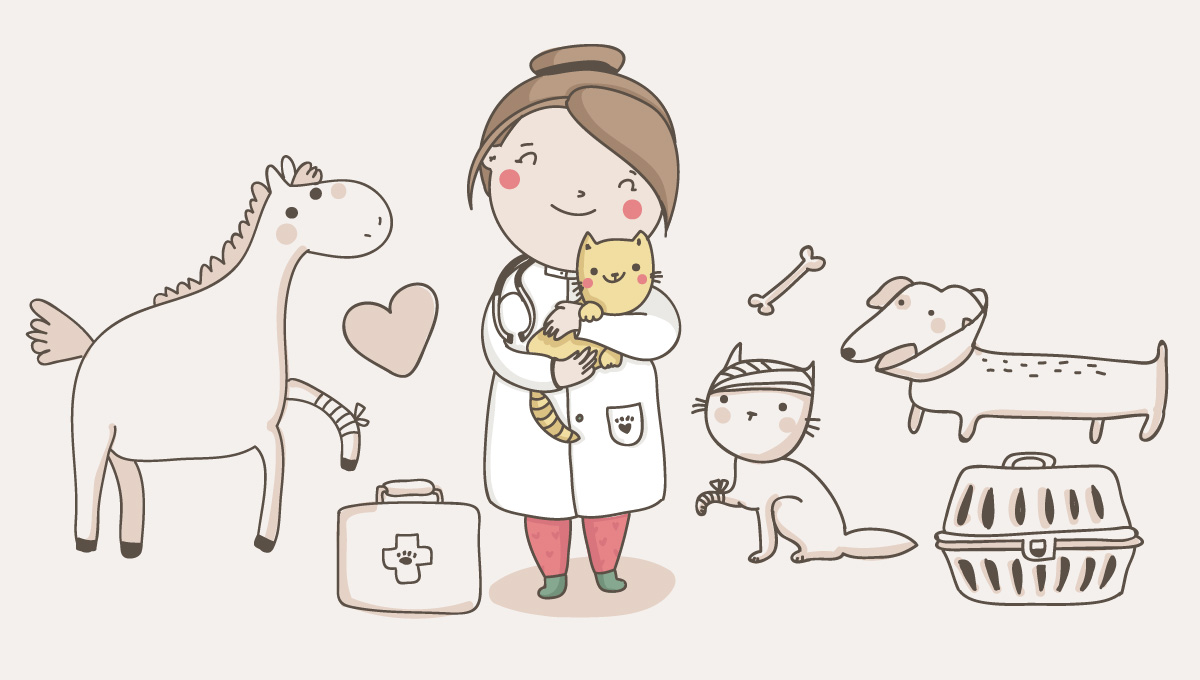 Our clients in animal services are so needed and deserve more acknowledgement. Not only have we as humans had a highly stressful past couple of years, but so have our animal friends. Getting used to having humans work from home and then return to the office has been a jarring experience. Our animals' physical and mental health needs can often be overlooked, even when we care about them so much.
Pet Pampering
Having food and toys for your pets that are healthy for them, you, and the environment is an important step in being a pet owner. The Bone House is a woman-owned small business in Toronto whose main focus is organic and eco-friendly pet supplies. They offer grooming as well as boarding at their Bone House B&B, situated on 25 acres of rustic greenery in Loyalist County. The B&B is family operated and pays special attention to each animal while keeping them happy and exercised in their large space.
Animal Bones
An aspect of animal care that is often overlooked is animal chiropractics. Any pet with a spine can suffer from back pain and other issues and could benefit from chiropractic adjustments from professionals focused on animals. Animal chiropractic is not an entirely new phenomenon; it helps animals to reduce pain and improve functionality. If you're in the Paris, ON area, Wag Run Jump specializes in chiropractic for both horses and dogs but can help a wide array of animal species. They have four qualified doctors and experts in their field to help you find the perfect treatment for your animal. Full Stride is an animal chiropractic centre in Lindsay, ON. Dr. Kim Adie uses her extensive training and background knowledge to help care for the musculoskeletal health of dogs, cats, and horses. Doctors from both Wag Run Jump and Full Stride work for the Veterinary Chiropractic Learning Centre where qualified post-grads can train in the science of animal chiropractors.
Healthy Four-legged Friends
The most critical part of having a pet is caring for their overall physical health. Having a local clinic or animal hospital you can rely on is important for their health and yours. In Dundas, Dundas Animal Hospital has 70 years of experience in animal care and offers both in-clinic and house calls. You can use their Pet Health Checker online to easily learn about your pet's health and what their symptoms mean. Mountain Animal Hospital in Hamilton specializes in cat and dog care exclusively and offers medical and preventative services and wellness care. You can check out their Pet Health Library to access educational articles about a wide array of veterinary subjects from professionals to help you learn more about the health of your pet in detail. The Emergency Veterinary Clinic in Hamilton specializes in surgery and medical care for emergency visits. You can check out their handy How-To videos and learn about food and product recalls on their site to ensure the health and safety of your pet.
The Cat Clinic in Hamilton and Village Cat Clinic in Ancaster specialize in cats only, so you can be sure that their care is personal and experienced. They offer boarding and cat adoption as well as veterinary care like surgery and vaccinations. Their blogs offer important information about responsible cat ownership and certain concerns cat owners may have.
Based on your location and needs, check out these professional animal experts' sites to learn more and acquire the best care for your furry friends.