A new website for a snowy day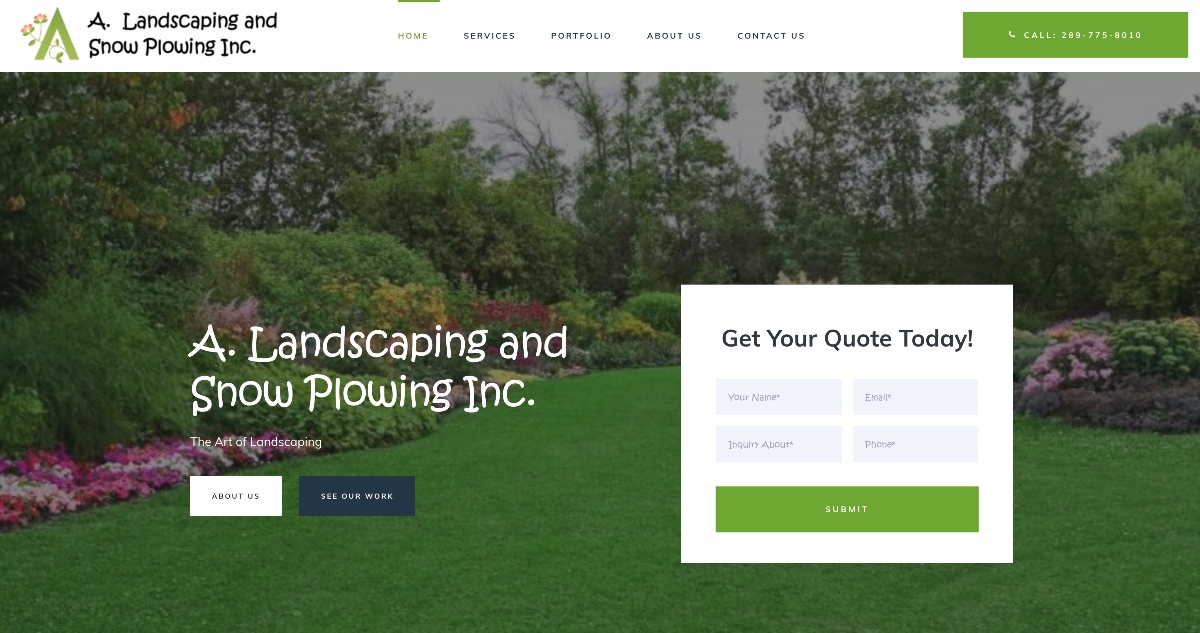 Note: Here's a little sunshine on a snowy February day.
Do you consider how well your landscaping integrates with the natural habitat of your area? Landscape architects do more than simply plant shrubs, arrange trees, and run watering systems. They create a complete visual package that works with your architecture's aesthetic and your surrounding biomes. This takes not only a keen eye for visual detail, but also an expansive knowledge of biology and ecology.
We are proud to announce that today we have launched the website, A. Landscaping and Snow Plowing Inc., that is designed to help you do just that. Rui Almeida, the hardworking owner of the company, has been creating captivating landscapes for over 30 years across Southern Ontario.
Horticulture has fascinated Rui Almeida, A. Landscaping and Snow Plowing Inc.'s founder, as long as he can remember. From the time he could toddle, he spent his time outdoors collecting "specialmens" (as he called them). As he got older, his interest in taxonomy grew into an obsession: he knew he'd found his life's calling.
A. Landscaping and Snow Plowing Inc's portfolio ranges from unforgettable Trillium Award-winning residential landscapes and unique landscaping items, to complex residential and commercial projects. They specialize in everything from landscaping structures to lawn maintenance, and cover a large range of services including building decks and pathways, gazebos and water fountains, incorporating unique landscape items into your design and much, much more. If you dream it, Rui and his passionate team of experts will make it a reality!
In addition to providing quality landscaping design and maintenance services, they also provide snow plowing and snow removal services for commercial and industrial clients. So no matter what the weather, you can call A. Landscaping and Snow Plowing Inc. for your free quote.
We are very excited to see more of Rui's amazing work in our city, and see how the new website will help him grow his business to unprecedented levels. Have you seen any of his work? Check out his portfolio and find out for yourself! And if you need your office parking lot plowed out then he is your man!