All Seasons Weddings
With our Web and UX Design services, All Seasons Weddings simplified the process for booking a wedding officiant. The website includes a custom booking and HR system, and an automated email feedback system that has improved service and increased referrals.
UX Design
By designing an automated online process, clients are served better and faster by fewer staff that can work from anywhere. The automated aftercare process has increased referrals and improved quality control.
Responsive Website Design
Our responsive design team ensured that the visitor's experience on mobile phone was just as engaging and satisfying as on a tablet or desktop.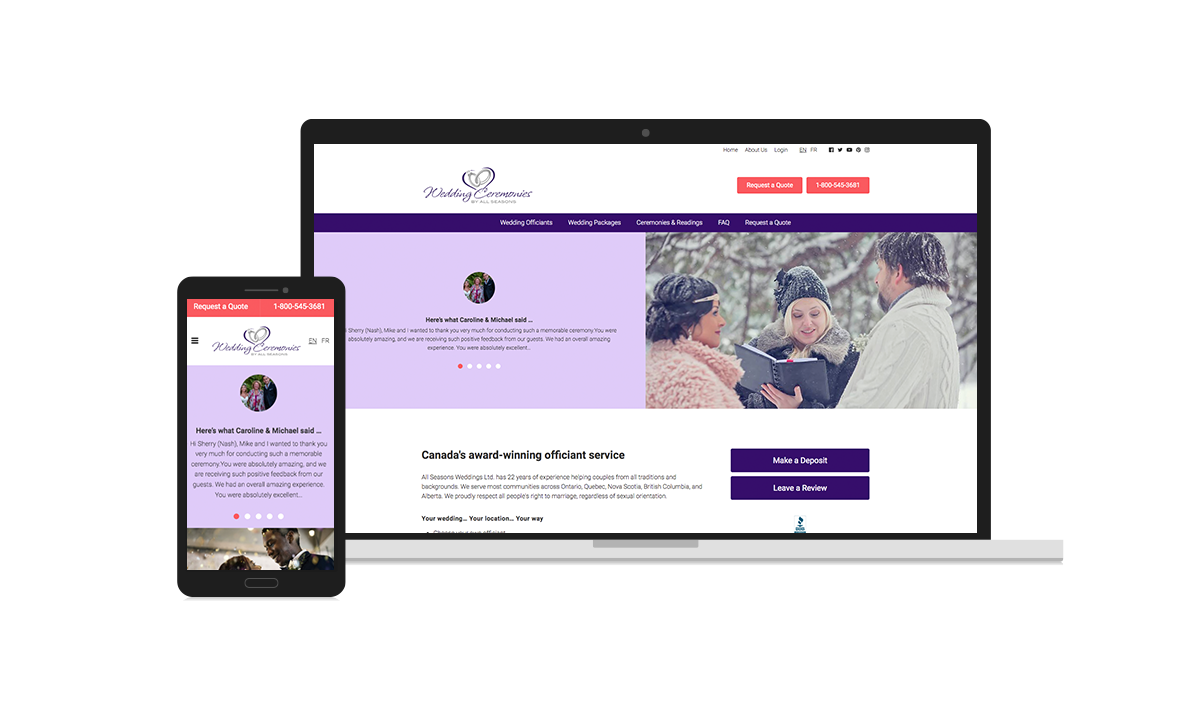 Web Design and IT Support Under One Umbrella
Mapping API
With our automated mapping API staff can find the nearest officiant and check their schedules, greatly reducing the time and increasing customer and employee satisfaction.