Teaching Goodness, Discipline and Knowledge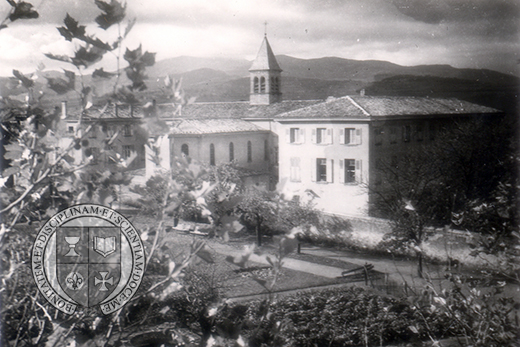 Listen to this post
This week we are beginning our work on a new website for a client who we are so excited about that we just couldn't wait until after we are done to write about them. The Congregation of St. Basil has a rich history that stretches across the entire world, and we are honoured to have the opportunity to work with them and to focus this week's blog post on them and the work that they do.
About Congregation Of St. Basil
The Congregation of St. Basil, also known as the Basilian Fathers, is a vibrant community of priests, students for the priesthood, and lay associates. They are an apostolic community whose members profess simple vows.
The congregation has a number of locations throughout North and South America, which can be explored in further detail using their location finder.
Their motto "Teach me Goodness, Discipline, and Knowledge", is derived from Psalm 119 (originally Psalm 118). In the late nineteenth century, Charles Vincent, a Basilian priest who was one of the founders of what would later become St. Michael's College, brought the Latin motto to the Congregation of St. Basil: "Bonitatem et disciplinam et scientiam doce me."
Rich History
The Basilian community was born in a time of persecution and terrorism in revolutionary France, directly targeting the Church and its priests. Amid the turmoil and persecution of the Catholic Church during the French Revolution and the Reign of Terror, a clandestine school was established by Joseph Lapierre in Saint-Symphorien-de-Mahun in the department of Ardèche, in the south-central part of France.
Following several years of operation, the congregation was founded in 1822 by a group of ten priests in order to ensure the continuation of the schools operating in and around Annonay, a town of about 5,000 at the time. The ten founding priests were:
Pierre Tourvieille
Julien Tracol
Joseph Lapierre
Jacques Duret
Augustin Payan
Jean-Baptiste Polly
Andre Fayolle
Henri Martinesche
Jean Antoine Vallon
Jean Francois Pagès
The schools became known for their range of teaching including humanities, rhetoric, philosophy, mathematics, physics and chemistry. The members of the new group devoted themselves to Christian education, preaching, and life in community.
Learn more about the Congregation of St. Basil on their website
As we take on this exciting project we are looking forward to the opportunities that it provides, including learning more about this interesting community and their traditions. Every website we design gives us opportunity to not only create something that benefits our clients and their customers, but to also expand our knowledge about our client and the industry we're in. Thank you Congregation of St. Basil, for this incredible opportunity!