New website: Congregation of the Resurrection (Ontario Kentucky Province)
The Dunham Group created the new Congregation of the Resurrection website on the Drupal content management platform.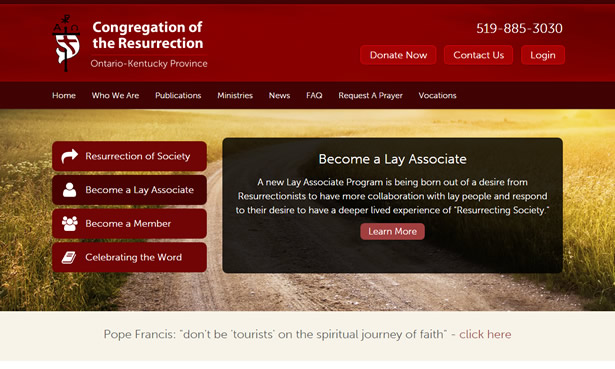 The Congregation of the Resurrection is a group of some 50 men centred in Waterloo, Ontario and affiliated with other 'Resurrectionists' in the United States, Poland, and around the world.
They needed a new website to be more open and inviting, to accept donations for their popular "Celebrating the Word" publication, and last (but not least) to be right-sized for mobile browsers. The Dunham Group has created this new, engaging and responsive website using the Drupal content management system.
Visitors can read reflections, watch videos and learn about how these men are working to help the lives of local families.